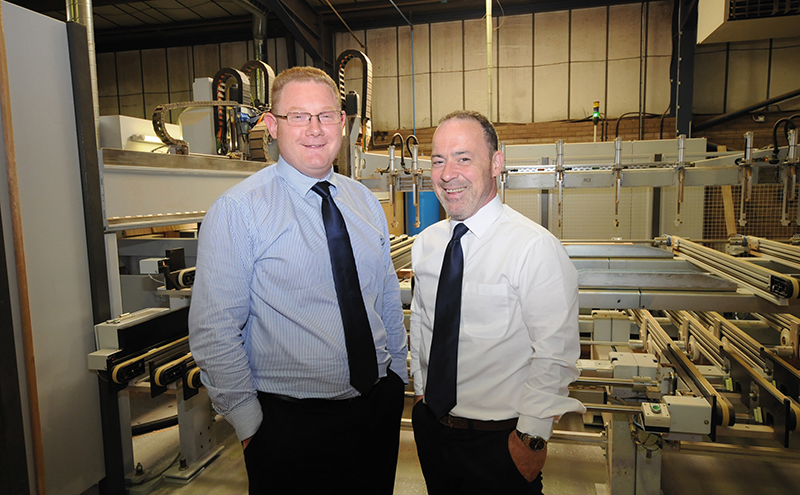 "WE have a different approach to meeting our customer's needs," said Michael Luby, sales director of Russell Timber Technology. "We're not just selling them a product; we're actually looking at what they need and offering a complete service accordingly."
A family firm – which can trace its origins back to 1888 – Russell Timber Technology designs, manufactures, supplies and installs precision-engineered timber and Alu-clad doors, windows and curtain walling systems from its base in Glasgow. The business has evolved over the years to the point where it now sets out to offer clients across the UK a "complete solution" for their project requirements.
The majority of the firm's work is on housing developments in Scotland's central belt and in the south of England.
Initially a business specialising in door manufacture, the company has diversified, as the years have gone on, into other areas and now offers an array of products and services.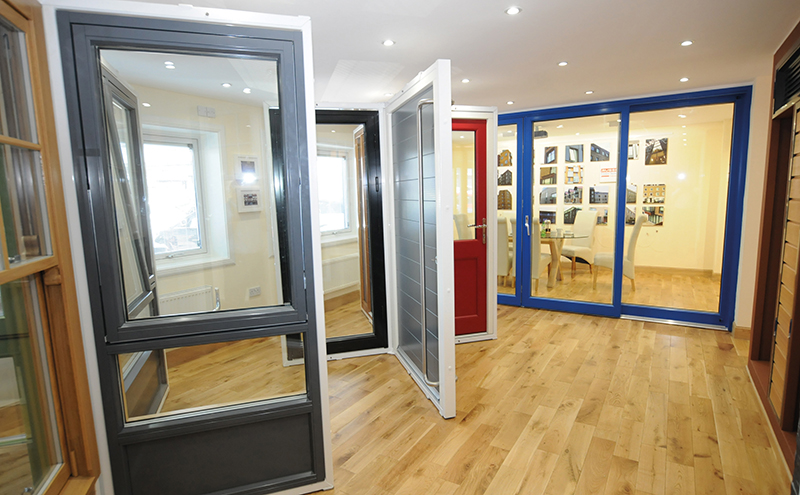 Michael Luby explained, "In the late 1980s we started looking at windows because a lot of our work was based in the London area where sliding sash and casement windows were pretty prevalent, so the management team at the time started producing them along with our Secured By Design Doorsets. Then we thought about what else we could do. We looked at the other types of windows entering the market and realised a Scandinavian-type product was more suited to our climate."
More recently, operations director Matthew Lancaster said a big change for the business has been the growing number of supply and install contracts the firm has taken on. "It's been another step towards giving customers the complete solution," he told Project Scotland.  "The biggest change for us, more than products specifically, is the provision of a complete solution. There's not a type of door or window we cannot supply. We supply fully reversible, tilt and turn, sliders, bi-folds, along with sash and case product. A client could come to us with a drawing or bill of quantities saying 'This is what we want to put in our building' and we can guide them through the process."
As part of the firm's 50th Anniversary celebrations, the Russell factory was recently paid a visit by Jamie Hepburn, the Scottish Government's Minister for Employability and Training. Employing around 110 people in Glasgow's Whiteinch, the Minister described Russell Timber as "an excellent example of a successful Scottish company, based in Glasgow, employing and manufacturing locally, but working all over the UK".
Matthew said on-going investment in training and equipment is vital to ensuring continued success. He explained, "We've invested in robotics and we've just invested in a new component line which speeds up the process and makes product manufacture more flexible. We've purchased new machine centres, the latest of which will be here in October, which is another component manufacturing and panel processing machine. We have a modern manufacturing facility. Whether you're introducing a new product, a new way of making a product, new types of components that go into making that product, or certification, innovation is absolutely vital. You've got to maintain your edge within the marketplace and we're absolutely committed to doing that. It's a huge part of what we do. We consider ourselves to be innovators; we wouldn't call ourselves Timber Technology if we didn't."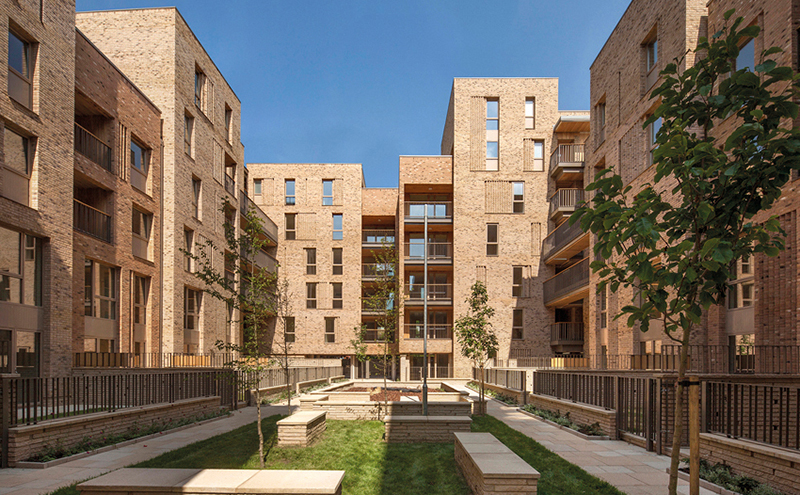 The vast majority of Russell's projects are housing-based, though the business has also completed work in the educational and commercial sector. As well as doors and windows, the firm has supplied bespoke solutions on specific projects such as winter gardens, aluminium pods and balustrading.
Michael said there has been increasing demand for aluminium-clad products, which now comprise 65-70% of manufactured window products. He agreed with Matthew on the importance of innovation.
"We're a company that's not standing still," he said. "We're just scratching the surface in terms of where we can go and what we can do. The plans for growth and further investment within the business certainly suggest we will continue to grow. We're very much ahead of the curve in terms of design. There are other players in the market with more resources; but for the size of business we are, we're very competitive and very proud of what we do. A lot of that comes down to the fact that you can't do the same as your competitors. We try to look at what we can do, and do it better and in our way.
"We stand out due to things like our own in-house estimating team, in-house design team, in-house drawing office and our own subcontract teams. We have control over the manufacturing process, which perhaps a lot of our competitors don't have. We believe that it's pretty unique for the people who make the product to install it. It's about looking at a client's end goal and working backwards from that.
"We've been trading 50 years and it's our responsibility, without being cliché about it, to make sure we provide a platform for the next 50 years for the generations to come. It's vitally important that we don't stand still. The investment Matthew has talked about shows we put our money where our mouth is."
Staff turnover is described as "pretty low", with both Matthew and Michael emphasising the importance of the company's apprenticeships and the advantages of being a family business.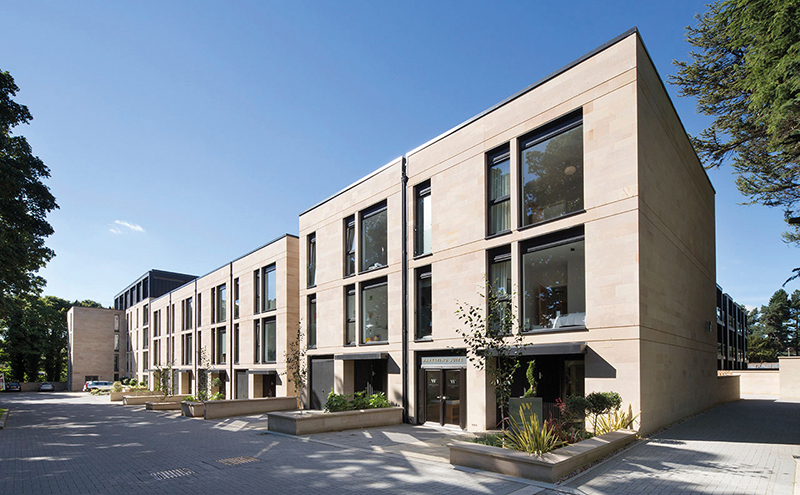 "There are guys working in the factory whose family members also work here," Michael said. "There aren't many west of Scotland manufacturers left. Being a family business has allowed us to be flexible. If Matthew has some new innovation in production he wants to push through, or if I have something on the sales front or product-related, we don't need to go to committee. Flexibility is a big thing because it's a fast-paced environment."
Matthew has now implemented a training programme, which aims to produce project teams to work with customers and 'echo' their own teams. He explained the project-planning course was about helping staff understand the benefits of working in a different way, trying new things and all geared towards the whole 'supplying a solution' ethos.
The firm is also geared up to meet increased expectations around sustainability and the environment, having been certified FSC (Forest Stewardship Council) and PEFC (Programme for the Endorsement of Forests) timber users for many years.
As far as the future is concerned, Michael is confident of sustainable and organic growth.
"Part of the reason we've been successful over the years is we've grown with our clients," he explained. "As our customer base has expanded, we have expanded with them. We are looking at new markets. I've no doubt in the future things like offsite construction will play a part; and as our customers start to go into that, our ongoing investment ensures we will be geared to participate.
"We want more people to know about us, because that's where growth will come from. I always say that we're the best story never told as we have a different approach to meeting the customer's needs. We're turning over £20 million a year and will continue to grow. As we grow, we're only heading one way and that's up."