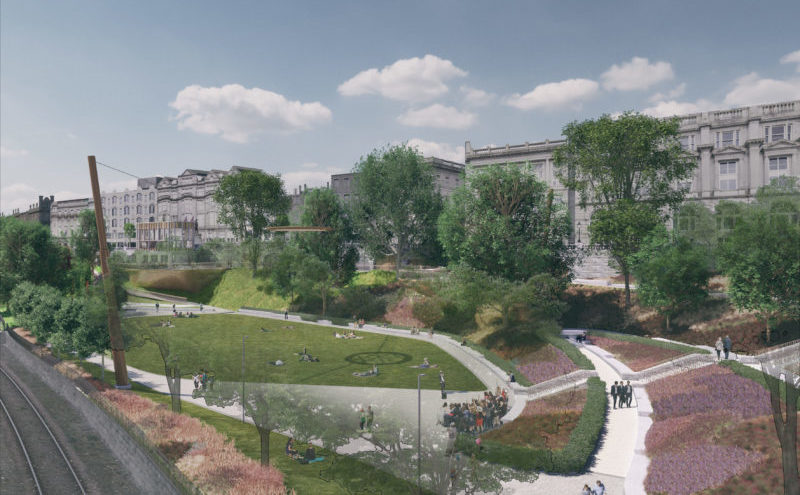 ABERDEEN City council is inviting contractors to bid for the task of regenerating the city's "historic" Union Terrace Gardens (UTG).
A contract notice has been issued for the City Centre Masterplan project, which has an estimated construction value (excluding VAT) of £19 million.
The design includes a new walkway from Union Street, landscaping and lighting, pavilions on Union Street, Union Terrace and Rosemount Viaduct, and the refurbishment of the Union Terrace arches.
Councillor Marie Boulton, lead on the City Centre Masterplan said, "There has already been significant interest from the construction supply chain in what is a hugely prestigious project and we look forward to seeing the response to the tender invitation. The design respects the heritage value of the site and our aspirations for it to be a high-quality inclusive space. In selecting a construction company, we will be equally rigorous and ensure we have the very best people for the job whilst delivering value for money for the public."
The planning application was unanimously approved by the Planning development management committee earlier this year.