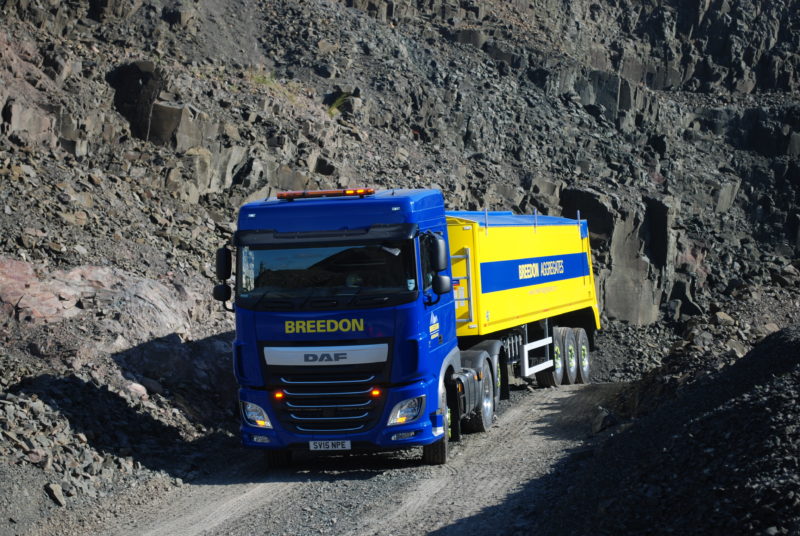 BREEDON and Tarmac's previously announced asset swap has been completed.
The deal sees the Breedon Group acquiring three quarries from Tarmac – one near Inverness, one in Penrith and the other in Wrexham – along with a quarry and asphalt plant near Porthamadog, in exchange for 23 of its ready-mixed concrete plants and a payment to Tarmac of £6.1 million.
Breedon's group chief executive Pat Ward said, "This is an excellent, margin-enhancing deal for us and fully in line with our strategy of strengthening our asset base and improving the quality of our earnings. It gives us a significant quantity of high-quality mineral reserves, including a scarce source of high PSV stone and a new asphalt plant in west Wales capable of producing up to 50,000 tonnes of material a year. It also gives us a significant new source of hardstone in the heartland of our Scottish business, at Daviot Quarry near Inverness where we already have an asphalt plant.
"At the same time it streamlines our concrete network and enables us to release value by relinquishing peripheral plants which we couldn't supply internally and which in many cases were on short-term leases. This means we have become much less dependent on third-party aggregates. We can now supply more of our concrete and asphalt plants with our own minerals, with the secure backing of nearly 900 million tonnes of reserves and resources across the UK and Ireland. It's also a great example of how we can work with our larger peers – in this case Tarmac, a subsidiary of one of the world's most successful global building materials companies – to benefit customers and other stakeholders on both sides of the deal."
Breedon now operates more than 70 quarries, 40 asphalt plants and around 180 ready-mixed concrete plants.
Completion of the transaction follows investigations by the Competition and Markets Authority (CMA), which has accepted remedies proposed by Tarmac – and accepted by Breedon – in relation to any potential competition concerns arising from it.