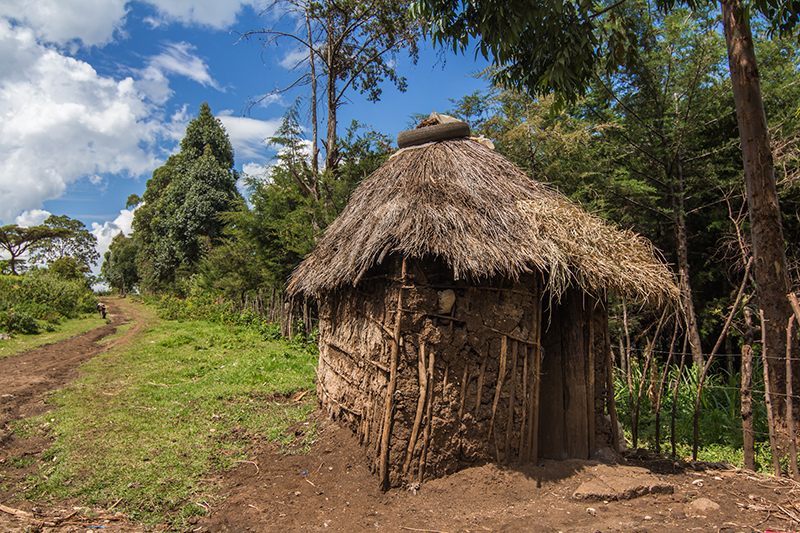 SEVEN employees from Stewart Milne Timber Systems are heading to Kenya to take part in a charity housebuilding project.
The workers will join volunteers from the Gathimba Edwards Foundation in their quest to build homes for families who are currently living in cramped conditions in temporary mud huts in Iten.
The Gathimba Edwards Foundation was set up by Kenyan athlete Gideon Gathimba and Scottish 1,500m champion Myles Edwards. Since 2014, the organisation has built 30 houses for 127 children and supported many more youngsters with education, shelter, clothing and sustainable food solutions.
The trip by the Stewart Milne Timber Systems' group of volunteers will be the third for the housebuilder, who last worked on a housebuilding project with the Gathimba Edwards Foundation in 2015.
Commenting on the 2015 trip, Myles Edwards said, "By offering to send qualified, experienced builders and tradesmen to Kenya is a massive help. They have also donated personal protection equipment and thousands of pounds worth of tools, I have been truly blown away by the firm's generosity. There is still a huge amount to be done but together I believe we can open doors and create opportunities that will transform the lives of so many children."
During the previous trip, the employees joined 51 volunteers who helped build a 16-bed dormitory with a study area, living room and shower facility, along with a 3-bedroom house, all of which has provided a new home for orphaned children.
This year, the team of seven volunteers will join a group of 29 people from outside of Kenya, with volunteers coming from Australia, Israel, Scotland and England to build new homes for four Kenyan families.
Stewart Milne Timber Systems will cover travel costs, accommodation and food, and arrange for special leave for each of the volunteers, who have been tasked with raising £1,000 each towards a target of £10,000. This will help to pay for materials required to build the houses.
Alex Goodfellow, group MD of Stewart Milne Timber Systems said, "Our team of seven volunteers are very much looking forward to taking part in this extraordinary foundation that was set up to give kids in Kenya a better start in life and a more promising future.
"We have already reached nearly £8,500 of our £10,000 target through the hard work and efforts of our volunteers and all our employees, who have been actively fundraising to support this project. We feel positive that we will exceed our target and look forward to the completion of another successful trip to Kenya with the Gathimba Edwards Foundation."
One of the volunteers is Lydia Ross, who is based at Stewart Milne Timber Systems' Aberdeen site. She added, "I feel extremely lucky to have been chosen for this project, as this is an opportunity that I would never have gotten the chance to experience if it weren't for the funding of Stewart Milne Timber Systems. I decided to volunteer for this build as I believe it is such a worthwhile cause. Nobody deserves the living conditions that these families currently have to endure, and I am sure the new homes we are building will make a considerable difference to their quality of life. I'm also very excited to meet the family's and get the chance to learn about and experience their culture."