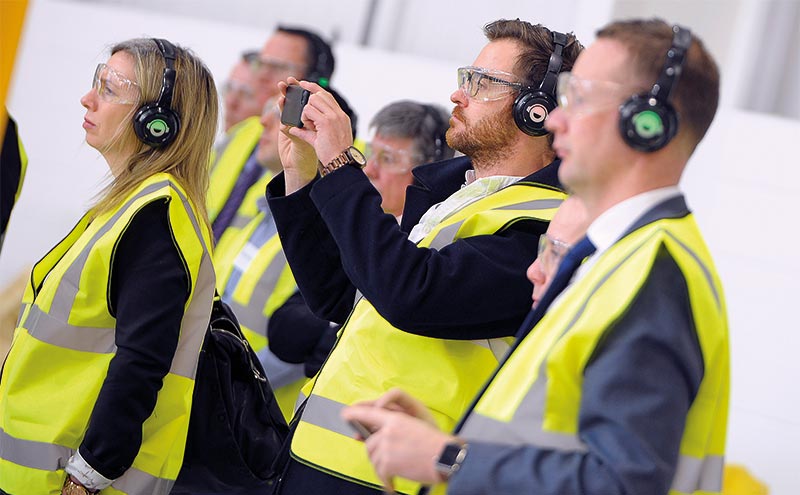 SCOTTISH construction businesses are being urged to grasp the opportunity to boost productivity by innovating and helping to build a new future for the sector.
The Construction Scotland Innovation Centre (CSIC) recently hosted an event at its Hamilton HQ to raise awareness of new UK Government funding that is up for grabs around the theme of 'transforming construction'.
The formal bid process for a slice of the £60 million Transforming Construction Challenge Fund begins in July, with the aim of encouraging large-scale business-led projects involving cross-sector partnerships and collaborations between the construction industry, academia and public sector stakeholders.
The fund is part of the UK Government's Sector Deal, which will see £170 million invested over three years as part of an industrial strategy described by CSIC as helping prepare the construction industry for the future by assisting companies to build better performing buildings and infrastructure faster and at less cost, through better adoption of digital and manufacturing technologies.
Rohan Bush, head of public partnerships and future workforce at CSIC, led the Transforming Construction event. She told Project Scotland this is a big opportunity for a wide range of businesses to capitalise on substantial investment.
"We wanted to let businesses and public sector stakeholders know about this opportunity at an early stage, because it takes time to form a consortium and put bids into this process," Rohan explained. "We also wanted to give people a flavour of the kind of projects and consortiums that were likely to be successful.
"We want to encourage networking and identify potential cross-sector collaboration opportunities, because Innovate UK, who are managing this, aren't just looking for a traditional consortium of construction sector people working together. It has to really push the boundaries. People have to think outside of the box and find partners who are doing the same."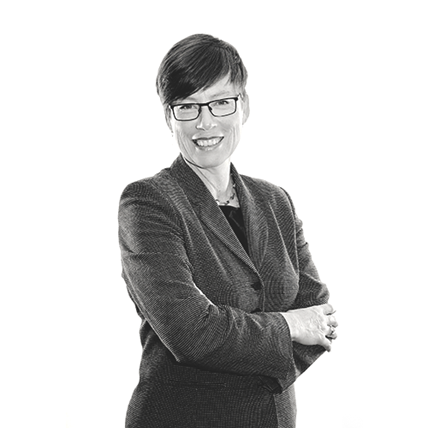 Rohan said CSIC received around 150 registrations for the event, which featured a keynote address by Mark Farmer, author of Modernise or Die: The Farmer Review of the UK Labour Construction Model. He believes the construction industry faces extinction unless it modernises in the coming years.
"There was a good spread of business, academics and public sector stakeholders, and that's the kind of mix that needs to be in the consortium," Rohan added. "Even though it's business-led, there has to be novel and interdisciplinary research elements to the projects as well.
"CSIC is taking a supporting and facilitation role. We want to help organisations find other businesses, both in construction and in other sectors, to collaborate with. We'll be doing that through other innovation centres like The Data Lab, Digital Health & Care Institute and CENSIS. Because we work with 13 Scottish universities, our other important role is to help those businesses identify academic expertise. It's not just about the businesses saying 'we need research done, where's the best place to do it?' Often the academics are doing things that businesses don't even know about. We're trying to profile the most relevant and cutting-edge research that is happening in the universities to help generate new ideas for businesses."
Rohan joined CSIC a year ago, having previously worked in the built environment sector in her native New Zealand. She says she sees many similarities between the challenges facing the Scottish construction sector and those faced by the industry on the other side of the world. "Fundamentally the driver is about productivity, and the ability that new technology has to cut through what has been a long-standing challenge," she said. "Coming from New Zealand, I can see that the challenges around productivity are international. Some of the more tech-minded companies are seeing there are opportunities for them in this area because there's a lot of room for improvement and innovation. The construction sector employs so many people and it's also a really important facilitator of people's health and wellbeing, so being able to improve the industry's output as well as the processes that go into delivering it will provide multiple benefits.
"The challenge includes skills within the current workforce, attracting new talent, perceptions of the industry and lack of awareness of the future roles that are going to be emerging. When we use the word 'construction', we use it in the broadest sense. In a lot of people's minds, construction means physical on-site work. We want young people to be aware of the diverse opportunities within the sector."
Since opening last year, Rohan said the CSIC's Innovation Factory has generated huge interest from Scottish construction firms. More than ever, companies are looking to embrace and learn about new technologies.
"I was giving a talk last week and someone came up to me and said, 'Is the construction sector really like how you are portraying it?'" Rohan said. "It is in a state of transformation. I have come across pockets of the industry which have very traditional views, but when you challenge that, you usually get a positive response. There's certainly a big group who we are engaged with who are absolutely on that innovation journey.
"I was at the Innovation Factory yesterday and could hardly get in the door because there were so many people visiting! There's a really high level of interest in seeing what's there and hearing about the potential applications of the equipment. We also have a big focus on supporting businesses to work with Scottish universities to draw on their expertise to deliver a wide range of innovation projects. Some of them are in the product and material space; some are around monitoring and evaluation of existing buildings; some are around business processes. There's room for innovation in every aspect of how we design, manufacture, power and operate buildings.
"We're getting a very positive response to the facility. It's really unique in the UK and a bit of a hidden gem."
CSIC is keen to hear from any businesses who are interested in being part of a consortium bidding for the Transforming Construction Challenge Fund. CSIC will be holding workshops to facilitate consortium building ahead of the funding pool opening in July. To indicate interest, or for more information about the Transforming Construction Challenge Fund, contact CSIC at hello@cs-ic.org