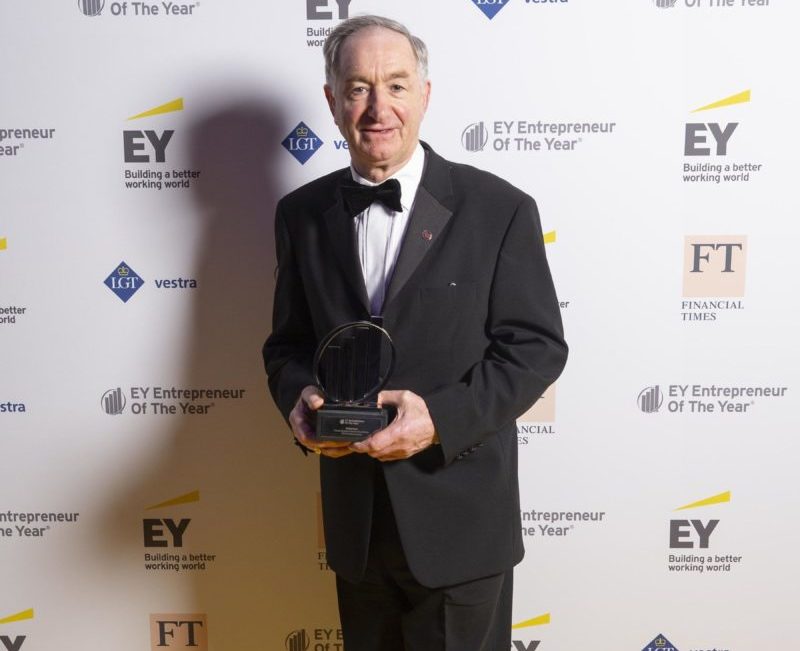 ROBERTSON is celebrating after winning the EY Family Business Award of Excellence.
The business was honoured by professional services specialist EY at the EY Entrepreneur Of The Year 2018 Scotland ceremony, held at Gleneagles Hotel.
Founder and executive chairman Bill Robertson, who has led the business for more than 50 years, was joined by his wife Hilda and children Elliot and Sonya at the event, where he was praised for his leadership and his role in helping to bring talented young people into the industry.
Mike Timmins, partner at EY and leader of the EY Entrepreneur Of The Year programme in Scotland said, "Robertson has proven to be an enduring and resilient business success story – a feat even more remarkable when we consider just how tough the construction, infrastructure, housebuilding and support services markets can be. It has powered through economic challenges, including a recession, emerging stronger and extending into new markets and areas of growth."
Since being founded in Elgin in 1966 as a joinery business, Robertson has grown and now has 22 businesses and more than 2600 employees. The firm recently completed work on one of its largest ever projects – the £140 million distillery and visitor experience for The Macallan.
Bill Robertson CBE said, "Robertson has never been stronger as a business so it is a real honour to receive such a prestigious award. While we may have a few more employees than we did in the early days, I've been determined to retain that family business feel and this award reflects the continued success of the leadership team and all of our employees. I would like to thank EY for the award, presented at their EY Entrepreneur Of The Year event, which is particularly fitting given an entrepreneurial culture remains strong throughout every single Robertson business."