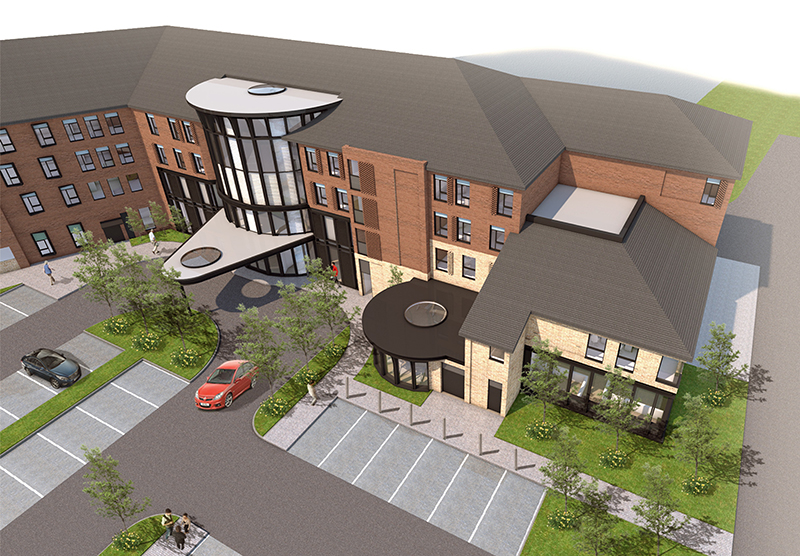 SCOTLAND'S first dedicated luxury residential retirement development has moved a step closer to becoming reality after plans were unveiled for the £55 million project near Newton Mearns.
The proposal will be heard by East Renfrewshire Council's planning committee, with developers keen to challenge perceptions of what a retirement facility should be like. Modern amenities will encourage active lifestyles with facilities including a gym, clubhouse, spa, restaurant and shops.
Developers Scotsbridge Holdings said the project involves an "improvement" of a previous application that was recommended for approval. The Netherplace Retirement Development, which will be built on a 17-acre former industrial site, will comprise 214 flats, 38 cottages and an 80-bed care home. It has been tipped to support more than 365 jobs during the next 30 years and significantly boost the local economy.
The plans are being driven by Glasgow and Singapore-based property company Scotsbridge Holdings, managed by locally-based property developer Shazad Bakhsh. He said, "Netherplace will be so much than a retirement development, it will create a vibrant new community. By incorporating the latest thinking, contemporary design features and activities ranging from yoga to fishing, this development aims to reinvent the concept of retirement living in Scotland. We believe this project will ultimately reduce the burden on local authority care provision by providing residents with more intermediate care options.
"This is an opportunity to create a community in the truest sense of the word and tackle preconceptions of what a retirement development can be. The placement of these bespoke lifetime homes, with facilities which are second to none, will ensure a higher quality of living. In addition to signficiant facility and activity offerings, the development will also feature an on-site day care nursery ensuring interaction with the wider community while the considered layout will encourage neighbours to engage with each other. Our professional and experienced team has a vision to modernise the sector and provide a development to both answer demand and exceed expectations."
Demolition and site clearance works have already been completed to enable construction to start as soon as planning permission is received. Glasgow-based Jewitt & Wilkie Architects will design the development. Founder Jonathan Jewitt said, "We've carried out thorough and extensive research on aspirational, high quality homes and engaged with numerous public and private bodies to achieve the optimum scheme proposal.
"This proposal includes a wide variety of unique features which have been subtly future-proofed to cater for the changing needs of residents. By providing this kind of accommodation, it is expected that housing currently occupied by one or two persons within the surrounding community will be released into the market for much-needed family housing."