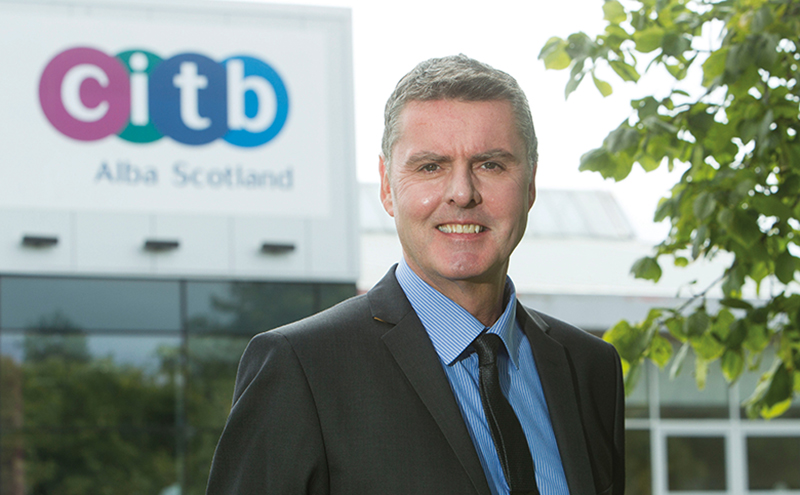 NEW figures from Skills Development Scotland (SDS) show that construction was the biggest contributor to the nation's Modern Apprentice (MA) programme in 2017/18.
The number of MA starts increased to 27,145, with 6,104 of those in construction – up from 5,934 the previous year.
The CITB, which directly supported 1,930 Modern Apprentices last year, said the figures mean the Scottish Government's MA target has been exceeded for the seventh year in a row.
Ian Hughes, partnerships director at CITB Scotland said, "To see construction and CITB leading the way in the Modern Apprenticeship programme in Scotland is tribute to the industry and our apprenticeships team. But we want to do even more to demonstrate what a vibrant and rewarding career construction can offer to candidates of all backgrounds, especially women. Only 1% of this year's entrants were women, showing we need to do much more to tackle gender bias in construction trades. For this reason, CITB will be launching a new-style recruitment/careers campaign in 2019 to help improve diversity in Scottish construction.
"CITB is committed to working hard with our partners in industry and government to ensure that all young people know the benefits an apprenticeship can bring. We call on employers to get in touch if they are considering taking on an apprentice to help apprenticeship numbers continue to grow."
Stephen Sheridan, skills planning manager for construction at SDS added, "Employers in the construction industry can rightly be proud of their track record in using Modern Apprenticeships to attract new recruits and to help them develop the skills needed for a rewarding career. Now with the growth of Foundation Apprenticeships, allowing senior school pupils to gain workplace experience, skills and an industry-recognised qualification, plus the development of Graduate Apprenticeships, mixing academic learning up to Master's Degree level with practical experience, there are more options for employers to address their skills needs.
"SDS will continue working with employers and CITB to ensure businesses of all sizes in the sector are supported in developing the skills they need for future growth."