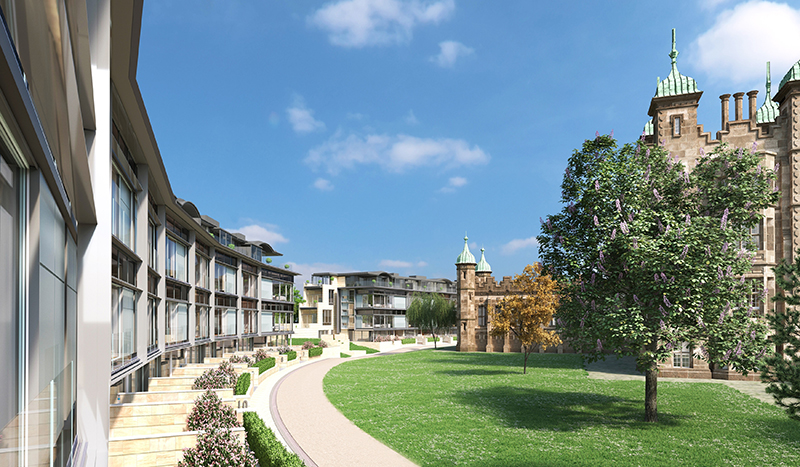 OFF-plan sales at the "most upmarket new residential project in Scotland" have reached £7.7million – six months before the first on-site visitors are expected.
The Crescent by CALA Homes (East) is a glass-fronted curve of 84 apartments, designed by Richard Murphy OBE, on the grounds of the former Donaldson's College in Edinburgh.
Construction started last summer, including excavations to create an underground car park.
Phillip Hogg, sales and marketing director for CALA Homes (East) said, "This is unlike any other development in Scotland, showcasing the finest of modern and historic architecture the country has to offer in a way that is shaped around the quality of life within the homes. We'd urge those interested to book an appointment as soon as possible, as we're experiencing extremely high demand and interest – despite being months away from an on-site launch."
CALA said the success follows reports that Edinburgh has the second fastest selling times in the UK for properties priced over £1 million.
Philip added, "Now really is a great time to be buying a premium home in Edinburgh, as the city is becoming globally renowned as a property hotspot. The UNESCO status of the New Town is testament to the import of this part of the city, and being located where we are with The Crescent, with the famous architecture that surrounds us, we knew we had a duty to get it right."