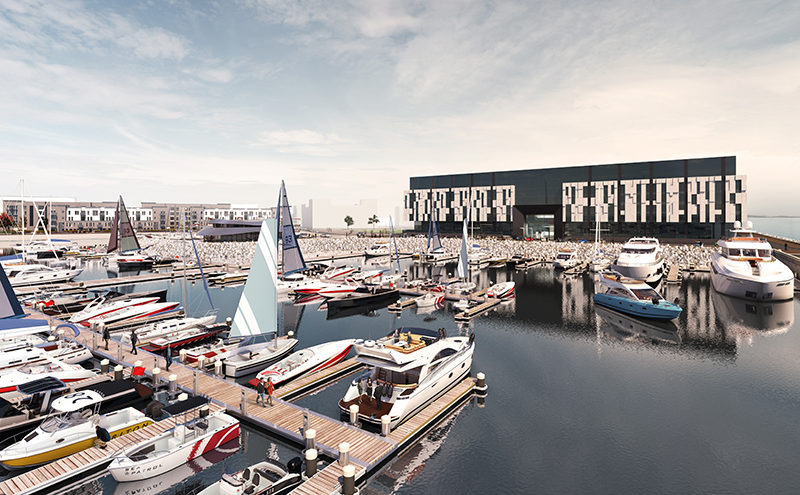 THE developer of the new Edinburgh Marina has revealed the project will deliver more permanent jobs than previously estimated by the City of Edinburgh Council in 2016.
The £500 million waterside development was expected to create 300 jobs during phase one, which includes the new marina and hotel. However, the latest details released by the developer show that this phase alone will produce over 400 permanent employment opportunities.
The percentage of affordable homes to be delivered during the scheme is also said to be "far in excess" of original forecasts.
A spokesman for the developer said, "We are very pleased that we can deliver such a significant number of new permanent jobs at all levels from apprentices through to senior management. So much so that immediately the final consents have been granted and work has commenced on site we intend to open a dedicated website for future potential employees to register. An announcement on the identity of the hotel operator will follow soon."
The new Edinburgh Marina will be operated by Camper & Nicholsons Marinas. Dan Hughes, chief operating officer of the firm added, "There is no doubt that the marina brings economic benefits to the area, not only through direct employment, but also in the spin-off/secondary employment which will blossom; we have seen it happen many times before. The marina staff will be 100% focused on providing a professional and customer focused service. It is our intention to select only local candidates and train them in some of our existing marina locations, to give them a flavour of what we do best and how we deliver the expected levels of service to the yachtsmen."