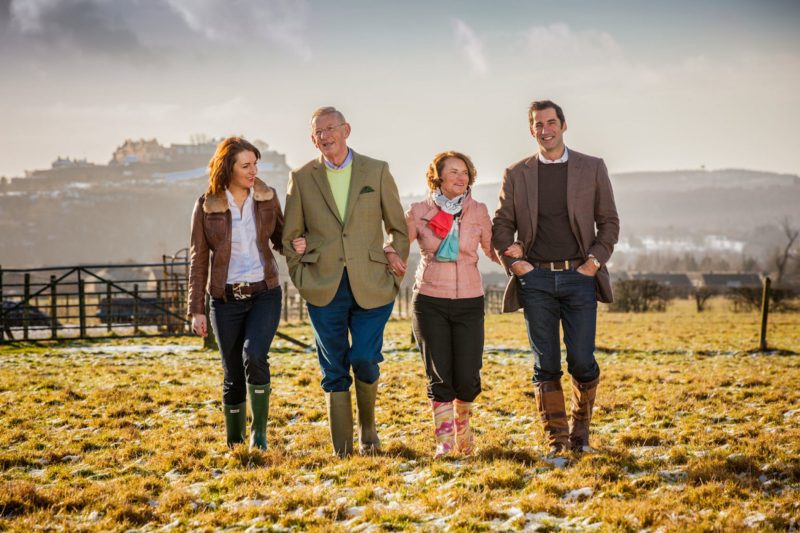 GRHAM'S The Family Dairy has said it is "extremely disappointed" by the decision made by the Scottish Government Minister for Local Government and Housing to reject a planning appeal for 600 homes and infrastructure on land at Airthrey Kerse in Stirling.
The dairy firm wanted to build a £40 million processing, R& and training facility, described as the "single largest investment" in the Scottish dairy industry in a generation.
Graham's said that had the proposed development been approved, it would have generated a £65.3 million gross value added (GVA) per annum into the Scottish economy and created over 1,400 jobs across the country.
Robert Graham, managing director at Graham's The Family Dairy commented, "We are extremely disappointed by the Minister's decision which appears to place more importance on continuing to protect a failed Local Development Plan process than supporting the delivering of much needed affordable homes, infrastructure and creating full-time jobs within the city and Scottish dairy sector.
"As a family business which has grown from 45 to almost 700 employees over two decades, we are disappointed that our £40 million step-change investment that would have benefited the Scottish economy, as well as the whole Scottish dairy farming industry, will now not go ahead. However, we will continue to endeavour to innovate and deliver great Scottish dairy products  for the benefit of our customers, employees and farming partners despite the Government's decision."
The family dairy business – in partnership with Mactaggart & Mickel Homes – first submitted the planning application for the development comprising 600 houses, including 150 affordable homes, a primary school and public park in 2014.
Mactaggart & Mickel Group director Andrew Mickel said, "This is a huge disappointment and a surprising decision by the Scottish Government which has publicly stated that economic prosperity is at the heart of its vision for Scotland. It's also terrible news for the thousands of people who are currently on a waiting list for a house in Stirlingshire, and a bitter blow for families looking forward to a new primary school, neighbourhood centre and public park."