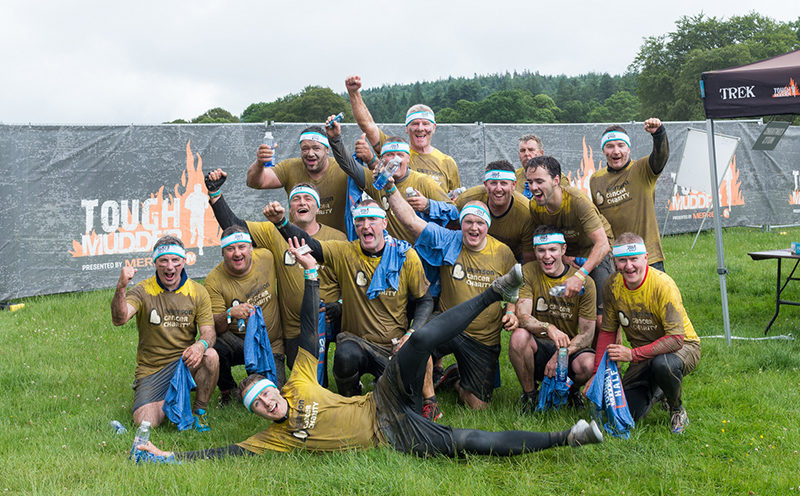 THE Cruden Group has marked its 75th anniversary by raising £28,500 for Beatson Cancer Charity after more than 50 employees participated in the Tough Mudder Half assault course.
The five-mile, 13-obstacle event took place at Drumlanrig Castle in Thornhill, Dumfries & Galloway. Each Cruden team member had an individual fundraising page, which raised £24,750. Cruden Group contributed a further £75 per head.
Beatson Cancer Charity supports people affected by cancer. Joyce Ross, corporate partnerships manager at the charity said, "We're delighted and grateful to accept this very generous donation from Cruden Group. The Tough Mudder Half is an impressive physical feat and we applaud every staff member who undertook the course, as well as those who supported them through donations from the side lines. Thanks to this donation, we will be able to continue funding specialists, research and education to invest in a better future for cancer patients and their families."
Kevin Reid, Cruden Group MD added, "I am very proud of Cruden's excellent charity fundraising record, and particularly this phenomenal response to raising money for Beatson Cancer Charity through our Tough Mudder team.
"Our continued success at Cruden is down to the very tight-knit staff team and in every pound raised I see a reflection of their quality and dedication which has helped us contribute more than £6 million to good causes over the years, while continuing to grow and thrive in our 75th year and beyond. A big thank you goes to each member of our team and their very generous backers, who helped make our Tough Mudder charity project such a success."