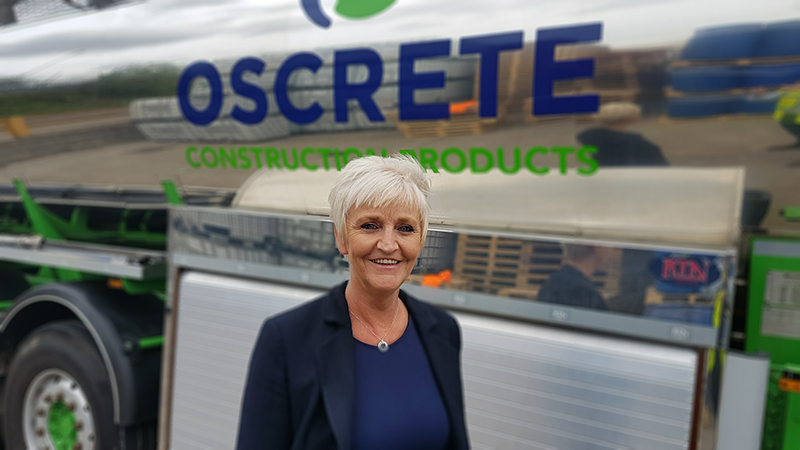 CONCRETE additive specialist Oscrete has appointed a new regional sales manager for Scotland and the north east of England.
Karen Burke, former chair of the Concrete Society Scotland, has taken on the role at the Bradford-headquartered business.
Karen will be based in North Lanarkshire and will be tasked with implementing Oscrete's sales strategy across Scotland and the north east of England.
Scott Wilson, Oscrete operations director said, "Her passion for the industry along with knowledge gained from working with construction specialists Tarmac and Patersons Quarries made her the ideal candidate for the role. We are delighted to welcome her on board."
Karen was the first female chair in the 50-year history of the Concrete Society Scotland region. She retired from her position in January but remains an active part of the society. "I'm absolutely delighted to have secured this new role with Oscrete and am excited about the future," Karen said. "Over the years I have developed a real interest in concrete and look forward to this new challenge and the opportunity to develop my knowledge even further. It is a very dynamic industry with innovation creating new opportunities at every turn."
The move follows record monthly sales for Oscrete in May. The firm has recently appointed two other area sales managers, for the south east and south west regions. Oscrete has also invested in new product development and plans to expand its facilities in Bradford.