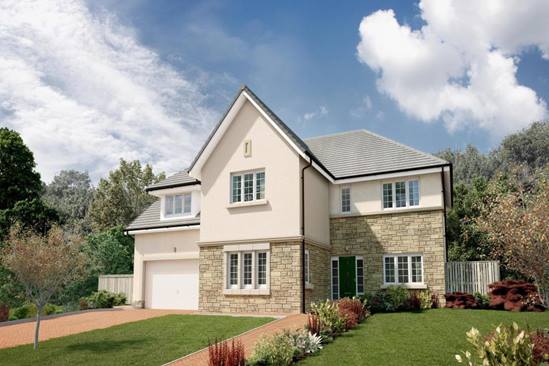 HOUSEBUILDER CALA Homes (West) has started work on a new 20-home development in Bearsden.
The Birnam Crescent site is situated on an area of land that was previously allocated for housing in the Local Development Plan (LDP). The proposal was given the green light from East Dunbartonshire Council in December last year.
CALA said it is expected that the new homes, which include 15 five-bed luxury detached properties featuring its Light and Space design range – will provide "much-needed family accommodation" in the area. A further five homes – ranging from two to three-bedrooms – will comprise the affordable element of the site and will be managed by Link Group.
Graham McNeil, land director for CALA Homes (West) said, "We are delighted to now be progressing our plans for Birnam Crescent. We want to create a well-integrated place of distinction and enduring quality that will strengthen this part of Bearsden, so it's great to begin in earnest in what we believe is an area that's already well-suited to residential development.
"These homes, which will meet market demand from families, will also enjoy the advantage of fantastic views southward to the open countryside. The new open space created in the centre of the development will provide amenity space for new residents and connect the existing and new neighbourhoods by an east to west footpath link. This will provide local access through the site to the existing woodland area to the east."
Ross Martin, chair of Link Group added, "We are pleased to have been supported by the Scottish Government and East Dunbartonshire Council to enable the provision of these new, high quality homes in Bearsden, further demonstrating the breadth of Link's area of operation across Scotland's housing demographic."