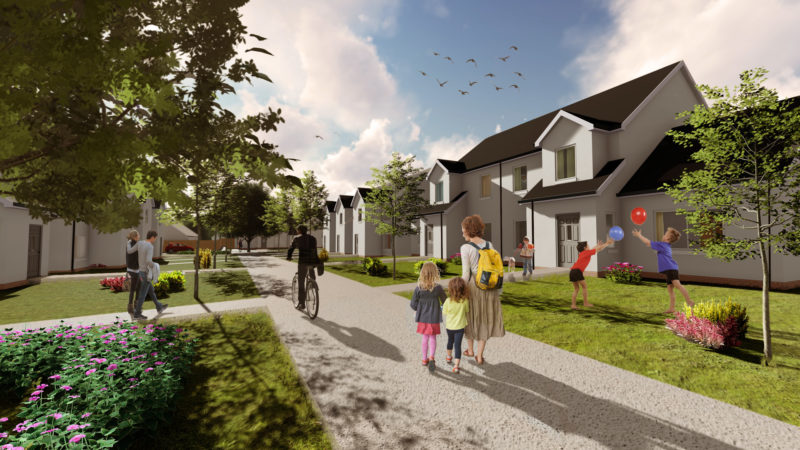 DOZENS of affordable homes are set to be built in Glenrothes after Fife Council approved plans for the new development, which will see the regeneration of a former brownfield site.
78 homes in total will be built – a mix of bungalow, wheelchair accessible, amenity housing and two-storey homes. The Cullen Drive site is part of the wider Fife Council Affordable Housing Programme being carried out by Robertson Partnership Homes and supported by town planners and architects Barton Willmore.
Stewart Shearer, managing director of Robertson Partnership Homes said, "We're proud to partner with Fife Council to deliver hundreds of high-quality affordable homes which will contribute to the identified demand for new homes in the region. The development includes a mix of flexible properties that will serve communities for generations to come, forming a strong relationship with the surrounding built environment to promote safe and pleasant living for all residents while contributing socially, economically and aesthetically to the area."
The planning application also included public realm space, car parking, landscaping and links with existing street and infrastructure.
Stuart Bishop, architecture director at Barton Willmore added, "We are pleased that planning permission has been granted for new homes at Cullen Drive, which marks a significant milestone in progressing this wider programme of residential development across Fife. This project is in line with Fife Council's ongoing commitment to placemaking and creating sustainable communities, as well as contributing to alleviating Scotland's housing shortage through the delivery of much needed new family homes.
"Cullen Drive will be a high-quality, vibrant neighbourhood that will create a highly attractive and desirable environment in which to enjoy life."
Fife Council's Affordable Housing Programme has a target to build at least 3,500 new affordable homes by 2022. The Cullen Drive development was procured through Scape Group's National Major Works Framework, now superseded by Major Works Scotland.