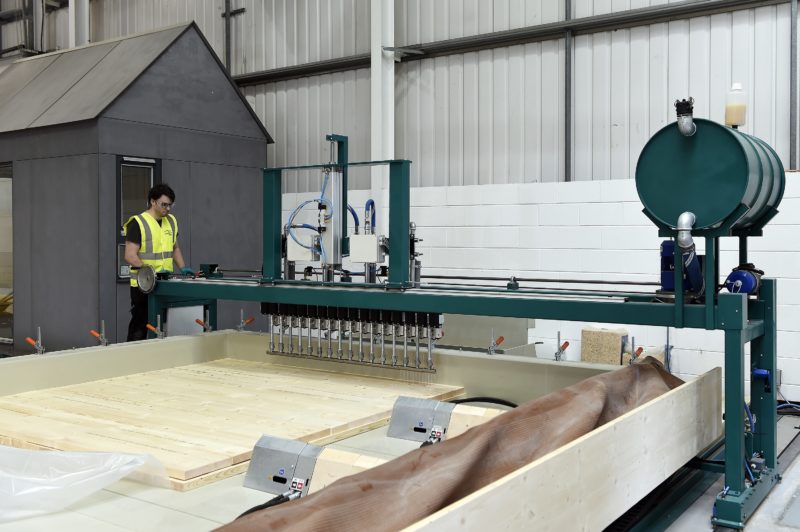 SEVEN Scottish companies will share £100,000 of support to help develop wood-based products and systems for the construction industry.
Construction Scotland Innovation Centre (CSIC) and The Forestry Commission Scotland (FCS) revealed the winners of their recent Advanced Timber Products Innovation Challenge, which aimed to encourage the Scottish timber technologies sector to innovate. The seven successful companies were:
•  Robertson Timber Engineering
•  Stewart Milne Timber Systems
•  Sylvan Stuart Ltd
•   MAKAR Ltd
•   JML Contracts
•   Dualchas Architects
•   Neat Living
These firms will now share 120 days of free access and technical support at CSIC's £3 million Innovation Factory facility in Hamilton.  Each company will also receive a membership to the Innovation Factory, allowing them future access to the factory at a preferential rate.
The Innovation Factory features the latest production and prototyping equipment and technology. Equipment on offer includes an off-site manufacturing cell, digital router, CLT vacuum press and glue adaptor, pilot insulation line and an industrial robot.
Lucy Black, head of business relationships at CSIC said, "We've been really encouraged by the response to our Innovation Challenge and the high quality of the projects from the applicants.
"We were originally looking for two to five projects to support, so to have seven successful applications is fantastic. It's also great that the applications have come from companies from across Scotland, including large established leaders as well as smaller players, who are a critical part of the Scottish timber engineering and offsite manufacturing sectors.
"The successful companies are working on a wide range of exciting projects from across the timber spectrum, from prototyping new modular housing models in CLT to trialling the blowing of wood fibre insulation into innovative offsite systems and employing robotics in different areas of the production process to increase efficiency and quality. I'm really looking forward to seeing the projects progress."
One of the businesses to benefit from the CSIC funding is Auchterarder-based JML Contracts. Here, director John Langley tells Project Scotland why innovation is vital to the nation's housebuilding future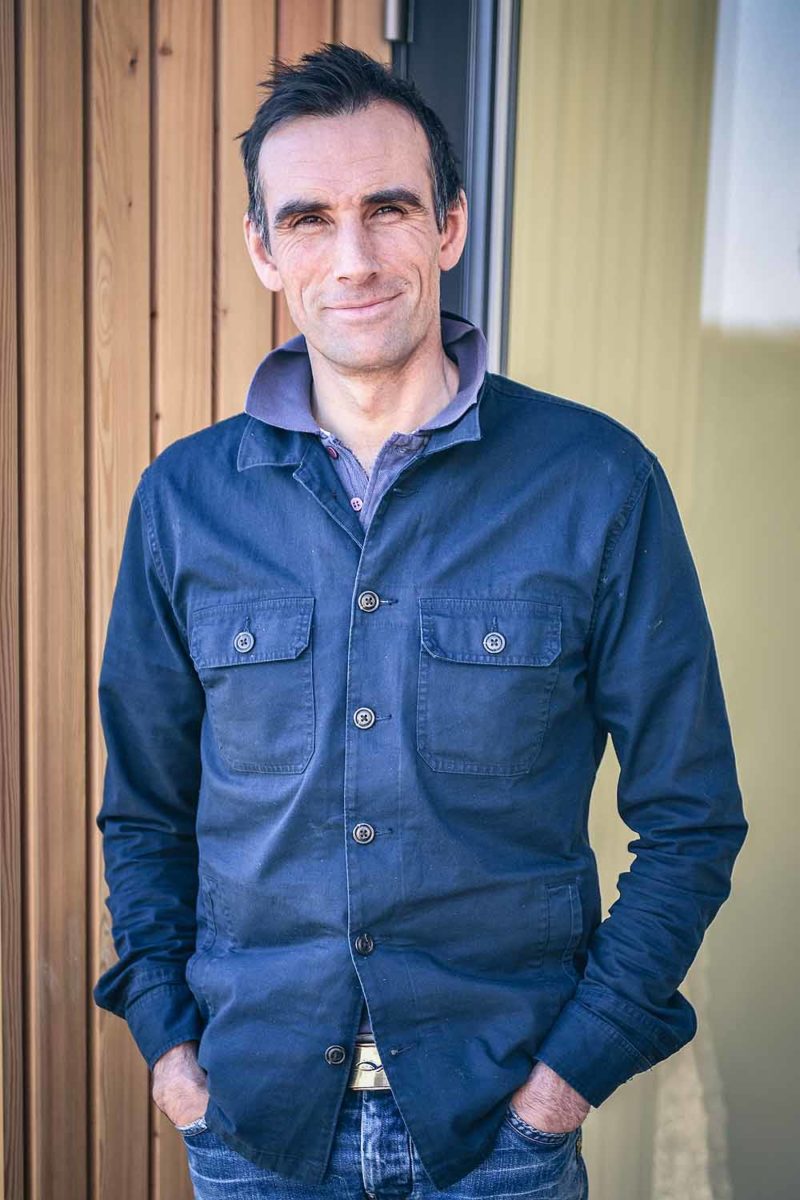 THE Office for National Statistics paints a bleak picture for construction output in the UK, with recent figures for February 2018 showing the biggest month-on year fall since March 2013. With the industry's output continuing to decline, finding innovative new solutions to tackle the twin pressures of rising material costs and a decreasing workforce is more crucial than ever.
The Construction Scotland Innovation Centre (CSIC) opened its new Innovation Factory in 2017 to support the industry to help meet this challenge. Earlier this month, the facility partnered with The Forestry Commission to award £100,000 of support to seven Scottish companies, including JML Contracts, all of which are looking at innovative ways in which wood-based products and systems can help breathe new life into the construction industry.
The Advanced Timber Products Innovation Challenge is certainly a step in the right direction, granting companies like ourselves the opportunity to take advantage of a share of 120 days' free access to CSIC's state-of-the-art Innovation Factory facility.
The facility, which is the only one of its kind in the UK, will moreover provide an opportunity for the industry to work openly and collaboratively. This allows innovative projects to be explored in a risk-free environment, without individual companies having to invest in expensive technology.
It has presented an opportunity for our industry to explore a wide range of ground breaking projects that maximise the sustainable natural resources our country has to offer, e.g. timber. This ranges from developing new improved Structural Insulated Panel (SIPs) technology to maximise thermal and structural efficiencies for use in modular housing projects, to employing robotics in different areas of the production process to help increase efficiency and quality.
Housebuilders need to recognise the value of the materials we have available on our doorstep and embrace more efficient ways of working, including state-of-the-art materials and off-site manufacturing techniques. Wider adoption of sustainable wood-based products and systems will allow us to reinvest in innovation to develop the technology further still.
Now is the time for the construction industry to take advantage of the opportunities available and drive forward change.