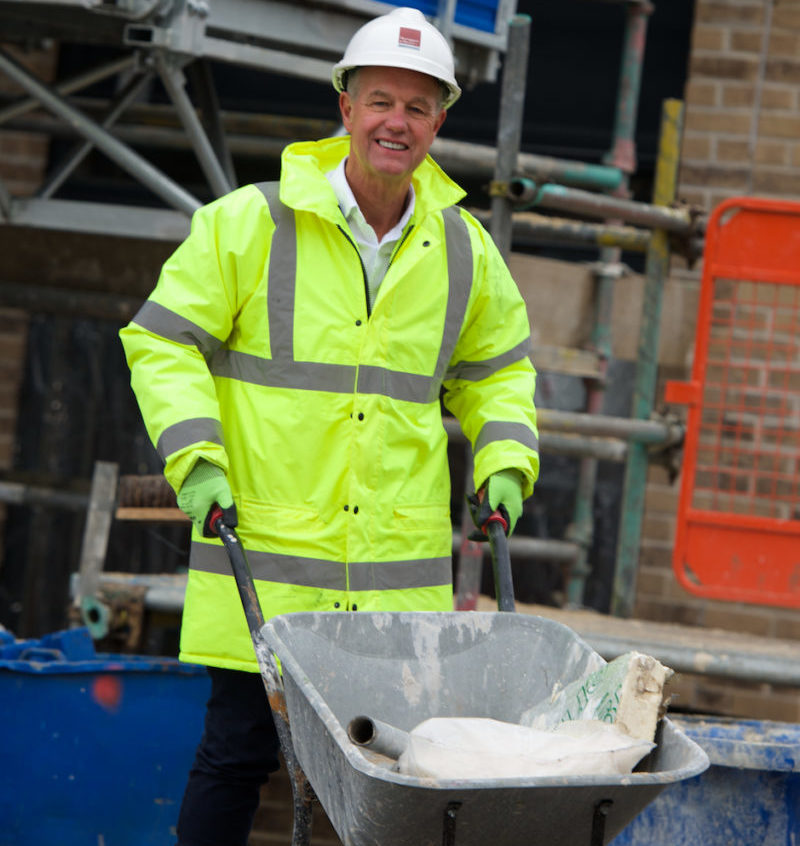 A land manager with Mactaggart & Mickel Homes in Glasgow is among those going to India to help build urgently needed new homes.
Charles Church's trip is being organised through Homes for Scotland to support Habitat for Humanity, a charity that helps provide homes for people living in poor conditions.
Up to 20 housebuilding and construction volunteers will fly from Scotland to India on 29 September, and will spend a week working on a construction site north of Delhi.
All volunteers commit to raising at least £700 for Habitat for Humanity – but Charles has set a personal target of £2,500. He explained, "I have always wanted to use my skills to help people in developing countries, so when I heard that Homes for Scotland was working with Habitat for Humanity to plan a humanitarian trip to India I realised this was an ideal way for me to get involved.
"Mactaggart & Mickel Homes supports many charity and good causes in Scotland, but this will be the first time we have supported a charitable venture overseas. It will be long days in hot conditions so I need to ensure I am fit for the challenges ahead."
While at university, Charles spent several summers labouring and driving a dumper truck for an asphalting business in Paisley.  He also worked for a civil engineering contractor on the modernisation of Glasgow Subway.
Homes for Scotland chief executive Nicola Barclay took part in a Habitat build in Mumbai last year. She said, "I don't think I truly understood the meaning of the word 'community' until I experienced it there. Everyone in this small tribal village came out to help build a house for their neighbour. We worked alongside everyone from old women to young kids and the local stonemasons helped us to create a home made from handmade bricks and mortar in just five days.
"It was an incredibly enriching experience and really demonstrated the immeasurable value of a home.  I'll be thinking of Charles and his fellow builders every day they are in India, knowing exactly what they will be going through and sharing their exhilaration when they return."
Charles has set up an Everyday Hero page at https://homesforscotland.everydayhero.com/uk/homes_for_india