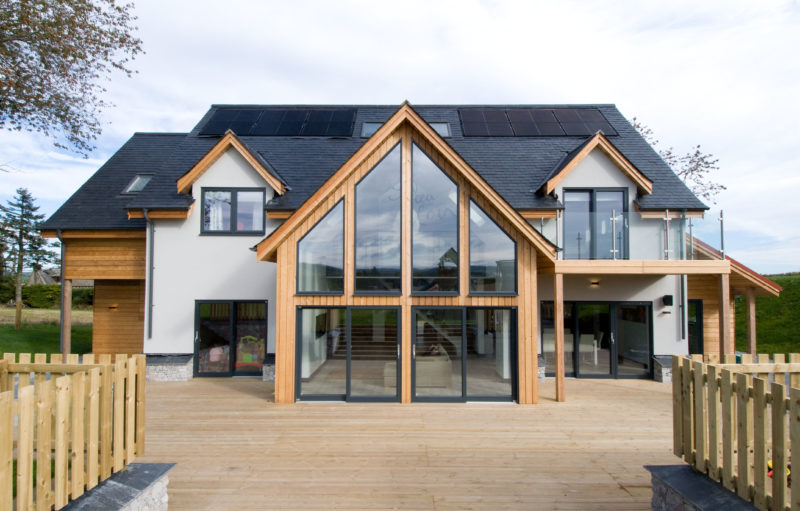 INVERURIE-headquartered Scotframe is about to launch a new showroom in Swindon as the offsite timber frame specialist seeks to make further inroads into English markets.
The company was established in 1989 and now has 160 employees and a £35 million turnover. It has two manufacturing facilities in Inverurie and Cumbernauld as well as sales offices and showrooms in Inverness and Dundee.
Scotframe was acquired by Saint-Gobain in November last year, a move which managing director Bob Edwards said has helped "accelerate" the firm's expansion into markets south of the border, enhanced its financial security and allowed the business to develop its people.
He added, "We also have plans to ramp up our training programmes to underpin our industry-leading offsite manufacturing capability.
"Scotframe shares many of the values and aspirations of Saint-Gobain. Their multi-comfort building approach for example, where buildings are designed to deliver improved comfort and wellbeing for occupants, is something that we are keen to replicate with our homes and are working towards achieving this goal. The new relationship also gives Scotframe access to other Saint-Gobain companies operating in the UK, such as Jewson, which has more than 600 outlets, predominantly in our target market of England.
"Scotland has traditionally led the way in timber frame construction, but the time is definitely right for an expansion of offsite manufactured kits in England. According to the Structural Timber Association, the market share for timber construction in England is rising. With housebuilding now near the top of the political agenda in the UK, the spotlight is increasingly focused on offsite or pre-manufactured construction and the significant benefits it brings to large and small projects."