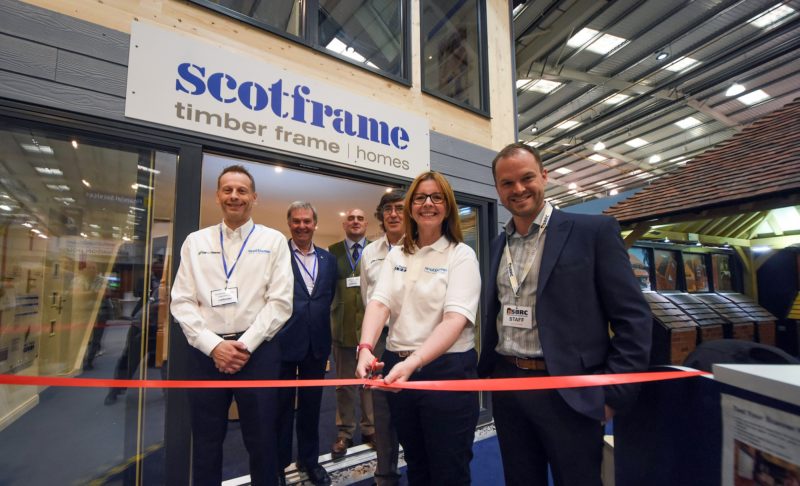 SCOTFRAME has launched its new English-based showroom as the Inverurie-headquartered offsite timber specialist aims to treble its turnover south of the border.
The firm, which was acquired by Saint-Gobain last year, has opened a new base at the National Self Build and Renovation Centre (NSBRC) in Swindon, as it targets a larger share of the English self-build housing market.
Scotframe was established in 1989 and boasts 160 employees and a £35 million turnover. The business has manufacturing facilities in Inverurie and at Cumbernauld as well as sales offices and showrooms at Inverness and Dundee.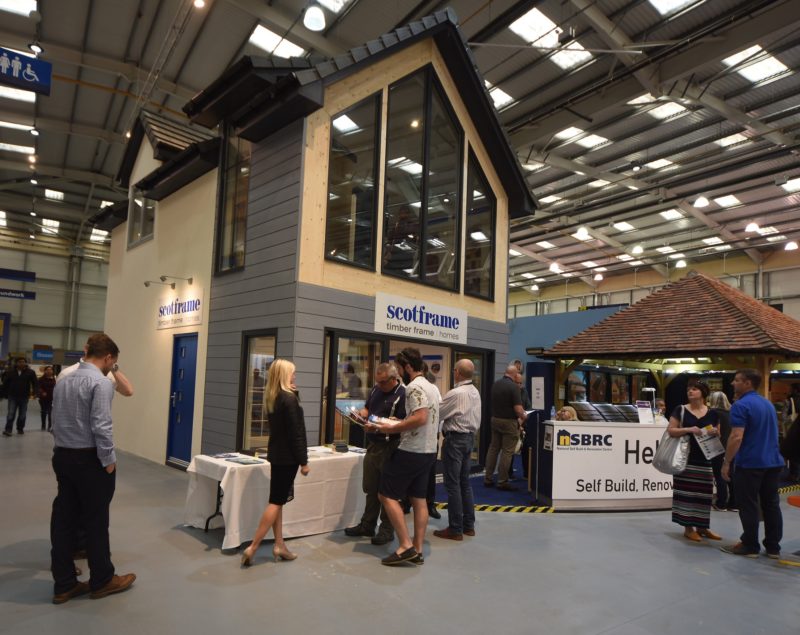 Annual turnover is England is currently £2.5 million – a figure Scotframe hopes to treble over the next three years.
Scotframe sales director Malcolm Thomson said, "Scotland leads the way in timber frame construction, with 83% of new build homes in Scotland using timber frame, compared to just 23% in England. However, the market share for timber construction in England is steadily rising and I believe this trend will continue.
"Timber frame is a particularly attractive option for self-build, which is growing in popularity south of the border, thanks to the recent Right to Build legislation. We hope having a presence at the NSBRC will help us tap into this burgeoning self-build market in England, especially as we have over 28 years of experience and expertise, during which time we have supplied over 30,000 houses."