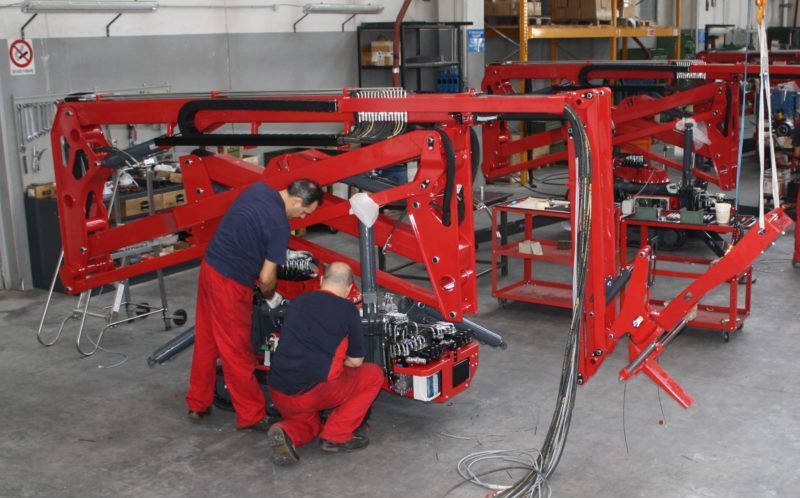 Powered access specialist Access Platform Sales (APS) tells Project Scotland how to get the most out of buying pre-owned powered access platforms
THE number of access platforms in service has soared over the past decade, following the implementation of the EU's Work at Height legislation. Around three-quarters of all new machines are purchased by plant and tool hire companies, who tend to run them for a few years then sell them off. This means there is a ready supply of second-hand platforms, which can offer great value for money and an attractive return on investment to canny buyers.
Best Approach
Most of the big hire companies put their used machines through auction houses like Iron Planet; and you will also find plenty on internet auction sites like eBay. However, unless you really know the machines and understand what you're buying, then bidding online can be a risky business. It's far better to see the machines "in the metal" than purchase from an unknown eBay vendor.
For clarity and transparency in terms of machine condition and performance, the best approach is to buy direct from the hire company, or a specialist used equipment dealer. In this way, you can properly inspect and test-drive the platforms, so you know exactly what you're getting.
Machines sold by second-hand dealers might be slightly more expensive than those at auctions, but are likely to be in better condition. They can also come with a warranty, or an option to buy one. Furthermore, good dealers will often have a wider range of kit, particularly specialist machines like tracked boom lifts, low-level access platforms and vehicle-mounted units.
An additional benefit of buying from used equipment specialists is that they can offer finance and trade-in packages for your old machines. The best vendors will also provide refurbishment packages with very clear guidance on standards. For example, Access Platform Sales (APS) provides machines refurbished to: Bronze, Silver and Gold. Bronze standard ensures the equipment is compliant with UK law; Silver gives them a new lease of life; and Gold means they're almost as good as new.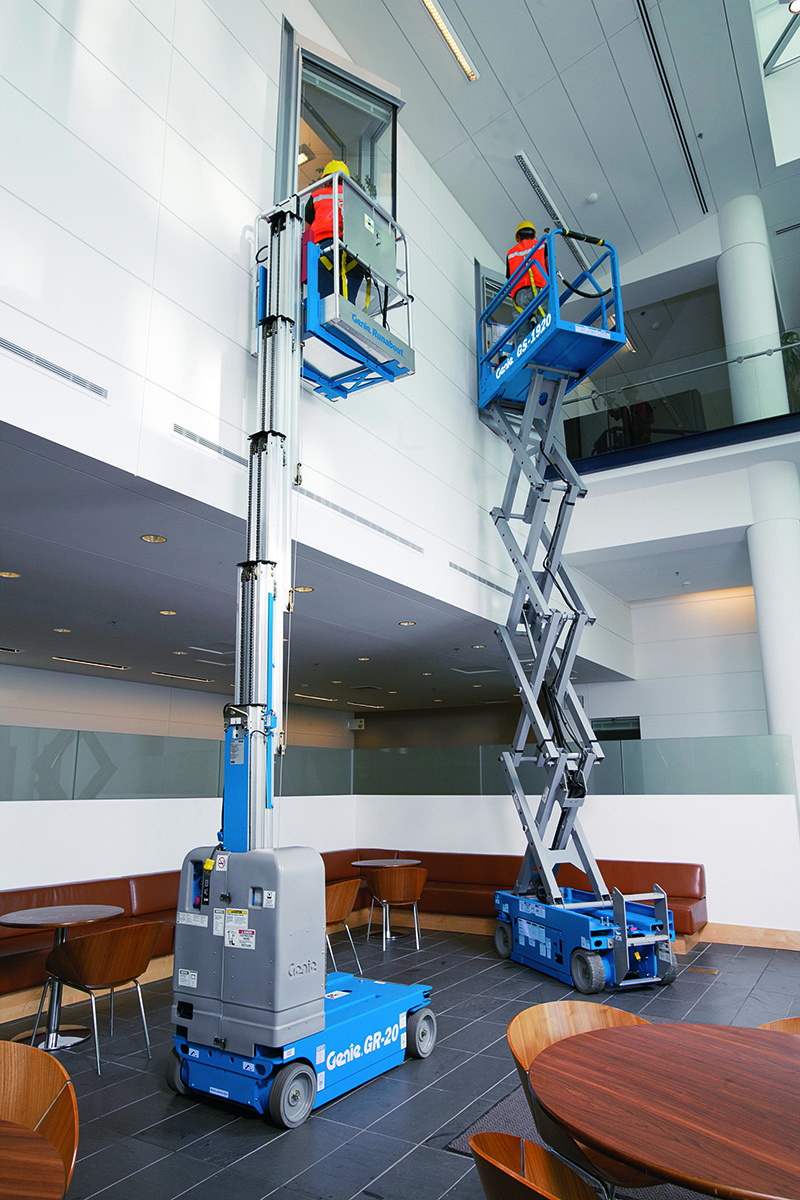 Lifting Laws
There are important legal ramifications when moving from hire to ownership of access platforms. In the UK, access platforms are subject to the Lifting Operations and Lifting Equipment Regulations 98 (LOLER). As owners and operators you have a legal duty to ensure that all of your access platforms are in perfect working order. The UK legislation states that the employer or owner is responsible for any lifting equipment on site and is legally obliged to maintain it in a safe working condition for the operator.
Twice a year, a qualified person must carry out what is called a Thorough Examination of your powered access platforms. If the machine passes the examination, it receives a Report of Thorough Examination, in the same way as your car or van receives an MoT certificate.
This industry is all about keeping people safe when working at height. However, keeping your access platforms in good condition not only ensures legal compliance, it also helps them retain their value. And when the time comes to sell them or trade in for newer models, be sure to revisit your local used equipment specialist.
Five things to consider
Understand your legal obligations as an access platform owner
Insist on a full inspection and service history
Ensure it comes with an operator's manual – it's the law
Invest in a warranty wherever possible
Check spare parts availability before you buy
Bargain top tips
Make sure it has a clearly legible serial number plate
Consider refurbished platforms for added value
Ask about finance and trade-in options
Check for rust, damage, leaks, and refab work
Take it for a thorough test drive – use all the drive and lift functions