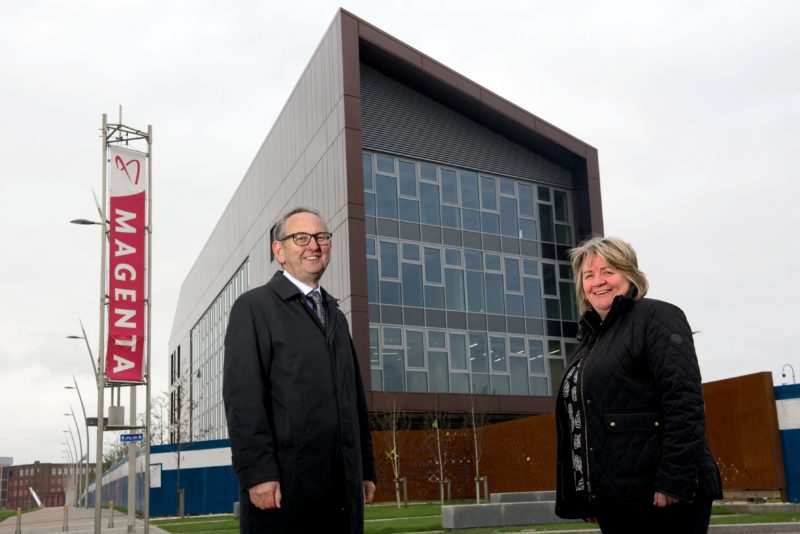 SPEIRS Gumley has announced its 70-strong Glasgow workforce will be relocating from its Bath Street HQ to the new Red Tree Magenta building at Clyde Gateway.
The property management specialist, which also has a base in Edinburgh, said the move comes amid plans to expand the team and improve productivity in "modern, well-connected premises".
The £9 million Red Tree Magenta will become the first building at the new Magenta business park on the former Shawfield site in Glasgow's east end. Speirs Gumley has agreed a pre-let on the third floor of the four-storey building, which is set to complete this summer.
Lorraine MacDonald, owner at Speirs Gumley said, "All of the staff came to view the Red Tree Magenta offices at an early stage of the construction process and were very impressed with the superb facilities and increased space over our existing city centre premises. This new modern environment will provide the perfect backdrop for our business as we continue to evolve and grow.
"As we invest in the long-term future of the company, our new office will assist our business productivity and provide fantastic facilities for our visiting clients and employees alike. It is also remarkably easy to get to by both road and rail, and having ample parking available on site is a huge benefit for the many members of our team whose roles involve travelling to appointments to meet our clients."
Lord Smith of Kelvin, the chair of Clyde Gateway added, "I am delighted to give a very warm welcome to Speirs Gumley as the first pre-let tenant at Red Tree Magenta. This dynamic company has seen first-hand why this area is an ideal business destination. With a number of other units at Red Tree Magenta now under offer, other businesses are quickly realising the enormous benefits, including excellent transport links, a skilled labour force and quality local amenities."
Red Tree Magenta features a communal garden terrace, breakout spaces, events spaces and meeting rooms, free parking and cycle lock facilities, as well as showers and changing rooms. The building will have the capacity to support 340 new jobs.