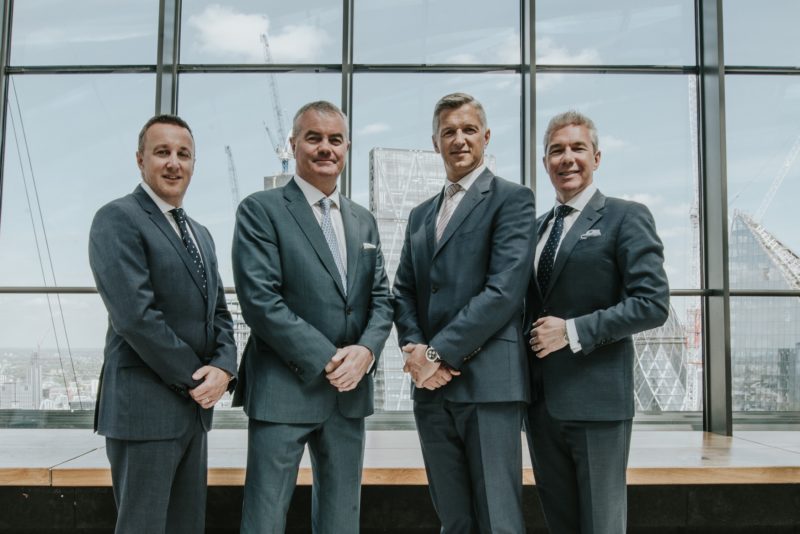 EDINBURGH-based building and project consultancy Paragon has announced a merger with Bond Davidson to create a £22 million turnover business employing almost 200 people.
The merged business is currently advising on projects with a total construction value of £5 billion. The businesses will continue to operate as separate brands in the short term, but will align under the Paragon brand in November this year. Paragon said this period will allow for "controlled, phased integration" of people, processes and technologies.
The shareholders of both businesses will all be shareholders in the merged company and will remain working in it. Paragon joint managing directors, John Munday and Robert Perry, and Bond Davidson managing directors, Malcolm Davidson and Matthew Dunn, have known each other for more than 20 years and have worked together on a variety of projects.
Speaking on behalf of Paragon, John Munday said, "Paragon and Bond Davidson complement each other perfectly in terms of our respective project and building consultancy services and specialisms. We had a larger building surveying and due diligence offering whilst they had a larger project services offering. Together, we are significantly more skilled and able to advise a wider range of clients. Both businesses were independently considering acquisitions as part of their strategic growth plans, so the merger is perfectly timed.
"We are now one unified team. Both companies have been seeking new team members and by combining forces we partly achieve that objective, are stronger and can demonstrate greater experience. We also expect new job opportunities will be generated by the merger."
Speaking on behalf of Bond Davidson, Matthew Dunn added, "The cultures of both businesses are very closely aligned and are inclusive and high performance. We celebrate individuality, charisma and ambition. We pride ourselves on having teams that think differently and act quickly. We will continue to embrace and foster this distinct culture to create further commercial advantages for clients and even greater career opportunities for our people.
"We are all about relationships, so the same people will be looking after the same clients throughout. The unified brand will not have any adverse impact on our service delivery, it will only improve it."