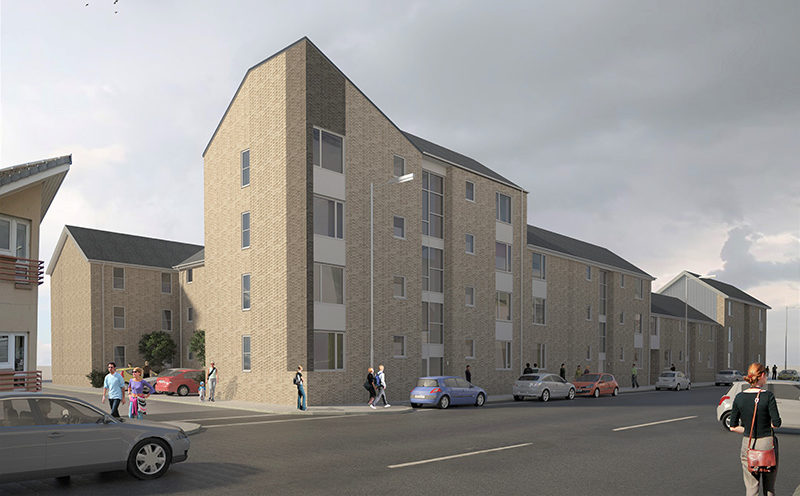 CCG is creating a new development in Ayr which aims to address the need for affordable housing in the town.
Work on the 39-home previously derelict site is being delivered on behalf of Ayrshire Housing, with the offsite-built homes comprising of one and two-bedroom flats on Peebles Street. Features include a landscaped courtyard, car parking facilities and local access to public transport and cycle paths.
Ayrshire Housing and CCG recently met with representatives from South Ayrshire Council to mark the start of construction work.
Rhonda Leith, Ayrshire Housing's chair said, "We've been looking to develop this key site for over ten years. I'm pleased that our partnership with CCG has at last made this possible. We're delighted with the positive approach of CCG and their architects LMA to meeting the association's requirements.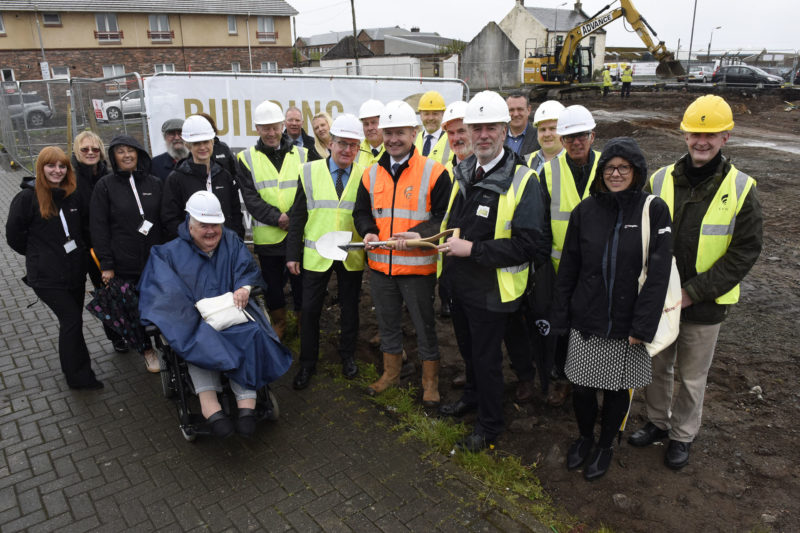 "We should also thank South Ayrshire Council and the Scottish Government for providing the substantial grant which will allow us to let the houses at affordable rents."
CCG said it will manufacture and assemble a panelised timber frame system at their offsite manufacturing facility, CCG OSM, in Cambuslang. Wall panels will be transported to site complete with insulation, internal wall linings, windows and doors pre-installed.
CCG director Calum Murray explained, "CCG is delighted to be on site with Ayrshire Housing to deliver much-needed affordable housing to the town of Ayr. By using offsite methods of construction, CCG is able to ensure the highest quality standard as semi-automated conditions offer enhanced levels of consistency and accuracy as well as improved levels of environmental performance – a key advantage for future residents in reducing energy bills.
"When on site, the use of our system offers a much faster speed of build when compared to traditional methods which will reduce the impact of works on the town centre location."
CCG confirmed the business will work with Ayr Housing to deliver job and training opportunities for the local community as well as working with local schools and colleges to provide curriculum support.