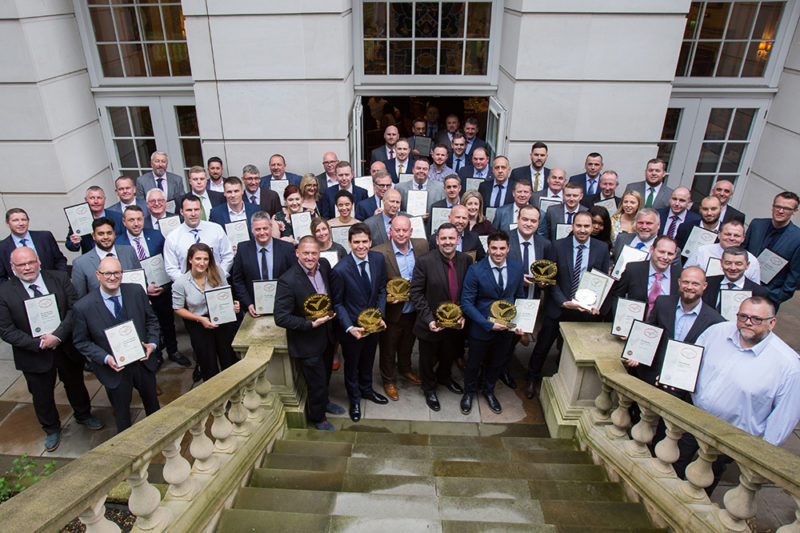 THE winners of the Considerate Constructors Scheme's (CCS) National Site Awards have been announced.
Six sites were  named the most considerate of the year, according to project value band. The awards seek to recognise CCS-registered sites that have demonstrated "the very highest level of consideration in respect of the community, environment and workforce".
The winners:
Minton Lane – Northern Gas Networks (project value under £500k)
Lovell Partnership Norwich – Overbury (project value £500k to <£1m)
Hutton C of E Primary School – John Perkins Construction (project value £1m to <£5m)
Eastern Balancing Reservoir – Morgan Sindall Construction & Infrastructure (project value £5m to <£10m)
Bravo Taxiway Realignment – Ferrovial Agroman (project value £10m to <£50m)
Greenwich Peninsula Upper Riverside – Mace (project value £50m and over)
The Scheme presented 840 National Site Awards in total. In addition to the six Most Considerate Site Awards, there were 348 Bronze, 304 Silver and 159 Gold, as well as 23 Most Considerate Site runners-up. The awards ceremonies welcomed over 3,000 guests across April at venues in Edinburgh, London and Manchester.
The 2018 National Site Awards marked the first year sites based in Ireland were eligible to win, being the first awards to follow the launch of Scheme registration in Ireland in 2017. This year's awards also introduced special recognition for 'Ultra Sites', which were recognised for their commitment to collaborating with their supply chains during the ceremonies. A separate awards ceremony will be held later in the year for top performing Ultra Sites.
CCS chief executive Edward Hardy said, "On behalf of the Considerate Constructors Scheme, I would like to offer my congratulations to all 2018 National Site Award winners.
"Winning a Scheme National Site Award is a monumental achievement. To receive this top level of industry recognition reflects how much effort and commitment award-winning sites have made to push their standards, and those of the industry, to even higher levels.
"I would also like to offer my very special congratulations to the winners of the 2018 Most Considerate Sites accolade, demonstrating the very best in considerate construction and setting the bar incredibly high for the rest of the industry to strive to achieve. I would also like to congratulate those sites recognised for their commitment to the Ultra Site programme.
"These awards recognise sites which are at the forefront of industry best practice and we thank them, and all sites and companies registered with the Scheme, for their continued commitment to improving the performance, image and reputation of our industry."