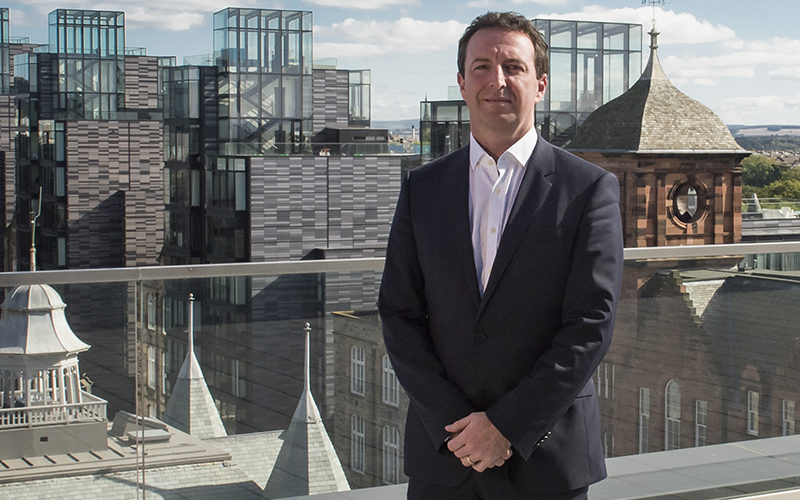 TWO directors of Edinburgh-based property developer Quartermile Developments have created a new firm following a management buyout (MBO).
Chief executive officer Paul Curran and finance director Mike Milligan have bought the entire share capital in Quartermile Edinburgh Limited (QMEL) from MREFIII, a fund managed by Moorfield Group, and The Baupost Group.
QMEL comprises Quartermile Developments, Quartermile Estates and Quartermile Ventures. Quartermile Developments delivered Edinburgh city centre's £750 million Quartermile mixed-use development. The company is now building 145 homes at its 52-acre Craighouse site in the Scottish capital.
The new holding company is called Qmile Group. The firm said all 17 Quartermile Developments employees will remain with the business.
Qmile Group CEO Paul Curran said, "With the final phases of Quartermile nearing completion it was natural for us to consider future opportunities. Our Craighouse development was already underway and selling well off-plan due to the strength of the Quartermile brand and our national and international reputation for design and build excellence. Our relationship with both Moorfield and Baupost has been excellent from very beginning; against this backdrop we were able to complete an MBO quickly and to everyone's satisfaction.
"We now look forward to further implementing our strategic growth plans for Qmile Group. We are already exploring a number of mixed-use, residential and commercial opportunities and assessing various funding opportunities. Qmile Group will initially have a Scottish focus, but our ambition is to expand across the key cities in the UK. We are widely known for our ability to deliver high profile, complex projects, and we believe this gives us the strongest possible position upon which to continue to build our business and brand."
Quartermile currently boasts 1,050 apartments, 370,000 sq ft of Grade A office accommodation, 65,000 sq ft of retail and leisure space, and seven acres of open landscaping. The development will be home to the Edinburgh Futures Institute, the University of Edinburgh's new interdisciplinary hub.
Moorfield Group chief investment officer Charles Ferguson-Davie added, "Quartermile has been a great success story for Moorfield. We have enjoyed working with Paul, Mike and the rest of the Quartermile team to optimise, deliver and realise the Quartermile masterplan. The Quartermile development was a complicated mixed-use project which required a broad range of skill sets. Given that experience and track record, we have every confidence that Qmile Group will now go on to cement their position as one of the UK's most highly capable property developers."