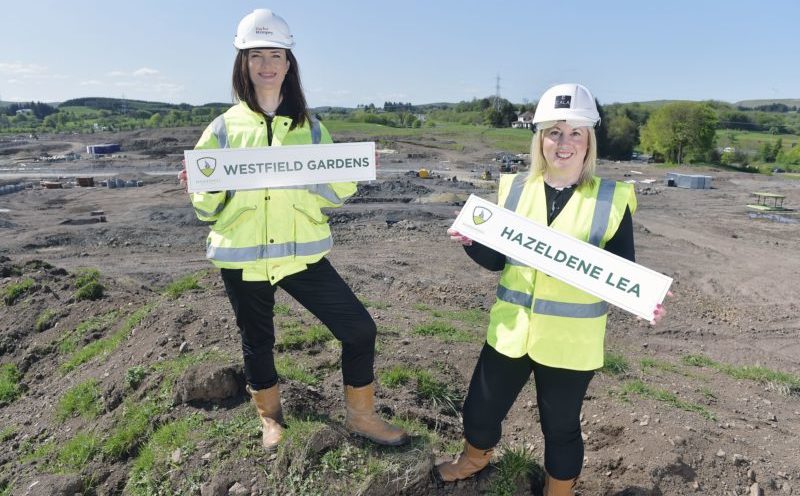 A local history group has played a key role in the naming of the first phases of the new development of Maidenhill in Newton Mearns.
Mearns History Group gave advice to housebuilders CALA Homes (West) and Taylor Wimpey West Scotland to help choose historically significant names.
Hazeldene Lea and Westfield Gardens – the names of the respective CALA Homes (West) and Taylor Wimpey West Scotland phases – take their inspiration from a local farming community of years gone by.
Liana Canavan, sales and marketing director for CALA Homes explained, "When we discovered the work of Mearns History Group, we were eager to take its advice on our phase names. Not only did we want something unique, we also wanted something historically significant that would resonate with the town's past. Thanks to the group, we had plenty of options – and Hazeldene, which can be found on the town's census records, was perfect for us."
Audrey Ross, sales and marketing director for Taylor Wimpey West Scotland added, "We were delighted when the history group agreed to help us out with some advice on our initial phase names. Maidenhill is going to form such a significant part of the community that we wanted to ensure we got the names just right. The hardest part was narrowing down the list of options the group suggested, but we're very pleased to be using Westfield."
185 homes will be built during the first phase of construction.