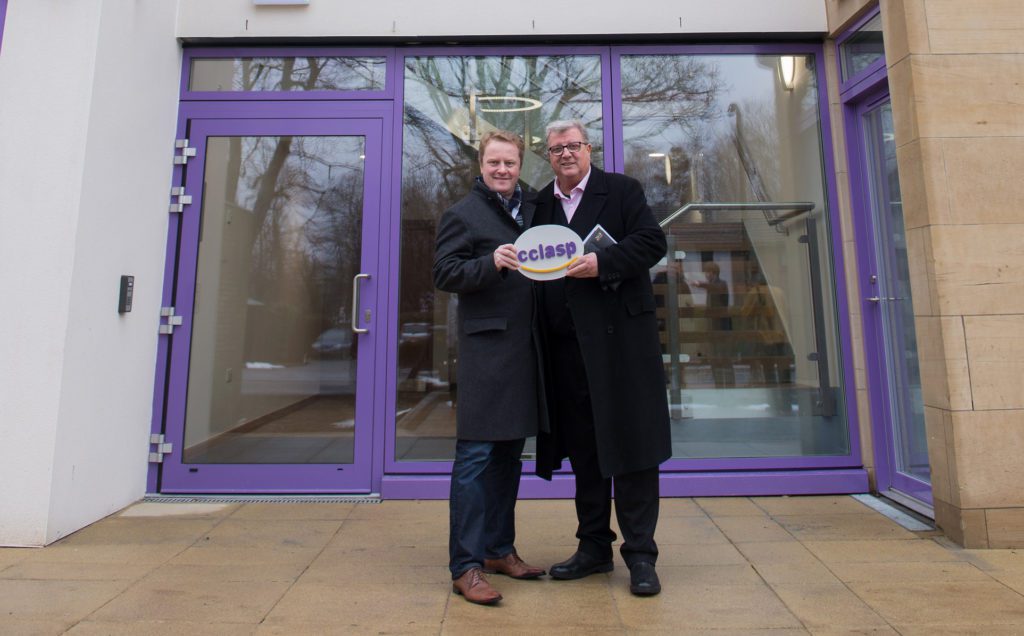 HARDIES Property & Construction Consultants has provided construction services to a new cancer support centre in Edinburgh.
The £1.2 million Howat Foundation CCLASP (Children with Cancer & Leukaemia Advice & Support for Parents) is a purpose-built drop-in centre that provides support to families and children experiencing childhood cancer or leukaemia.
Situated next to the new Sick Kids hospital in Little France, the centre was enabled by a donation from the Howat Foundation. It features a rooftop garden, sensory rooms, quiet spaces, a family suite, a toddler room, play rooms, games rooms, informal café and party rooms.
Hardies delivered project management, quantity surveying and principal designer services on the project. Murray Warner, partner at Hardies, commented, "We were privileged to have had the opportunity to provide our cost-effective professional services to this very special project."
Willie McEwan, a trustee of CCLASP, added, "Hardies delivered everything we expected and more. Their team brought added value to the project in so many ways. Our hope is that the centre will be a haven of support for those going through such a distressing time."