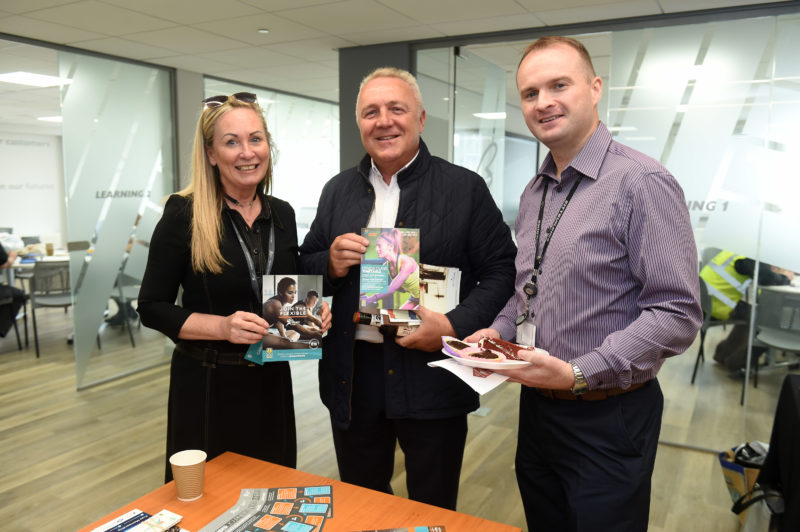 GLASGOW-based City Building staff have contributed to Mental Health Awareness Week with a day of "fun and stress-busting" activities.
Home baking stalls, raffles and mindfulness sessions helped bring people together with the aim of discussing mental health issues and introducing them to resources available to anyone who needs help.
More than 400 staff took part. Maggie's cancer support charity delivered mindfulness sessions to help with stress; the Men's Shed Association explained how their approach to tackling isolation is having a powerful effect on mental wellbeing and SAMH (Scottish Association for Mental Health) provided information on how it supports people to recover from mental health issues.
Other activities included counselling on work-life balance, relationships and childcare; help with debt problems, disability and illness and information on how to cope with bereavement and other life events as well as advice on bullying and harassment.
Over £1,000 was raised for PANDAS Foundation, a charity which tackles post and pre-natal depression.
Dr Graham Paterson, executive director at City Building said, "The day was very successful and everyone who participated got a lot out of the event. As an organisation we want to do our bit to reduce the stigma that can surround mental health in the workplace and to let our staff know that help is available, whatever their issues."