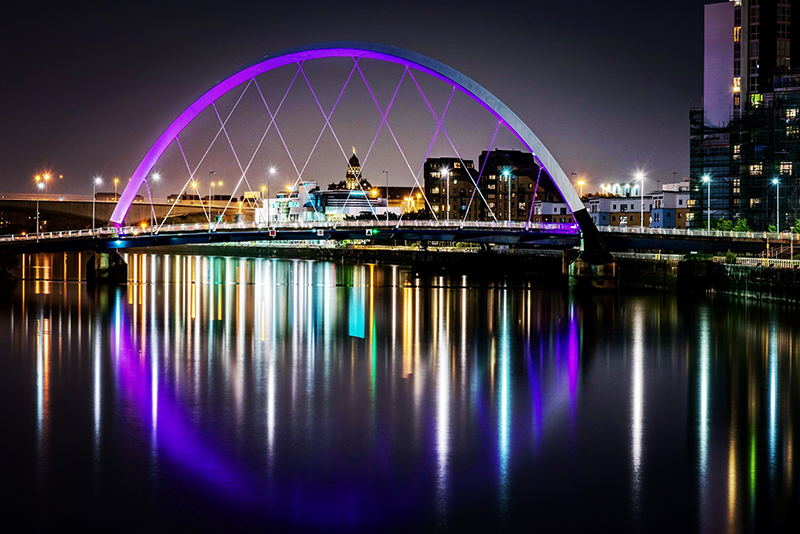 NEW Research by Barton Willmore has revealed that Glasgow is a "frontrunner" in the race to become Channel 4's new regional headquarters.
The broadcaster has said it will move some 300 staff to a new base outside of London by 2019 to improve its regional presence and profile. Around a dozen of the UK's largest cities, including Glasgow, are vying to become the new regional hub.
Researchers from Barton Willmore's development economics team have been analysing the suitability of each of the contenders across four key areas: a large, qualified labour force; decent housing affordability and quality of life; an established creative media industry and strong university links.
Glasgow, along with Bristol and Leeds, was ranked in the top five in the majority of these categories and, according to Barton Willmore, should be "considered frontrunners for the new HQ" ahead of the likes of Birmingham.
"This is a huge opportunity for a city to benefit from one of the biggest names in UK broadcasting," said Morgan Reece, research associate with Barton Willmore. "The new regional hub is set to spawn a thriving media ecosystem, with Channel 4 already committing to spending half of its total £700 million annual programme budget with TV companies outside of London by 2023.
"Much like Amazon's recent search for a second North American headquarters, Channel 4 will need to take a highly methodical and objective approach to selecting a new base – though the limited fiscal powers of UK local authorities mean we are unlikely to see an incentive package arms race as was the case with the Amazon completion.
"Channel 4's selection criteria will very much be based on each city's individual merit – and the four categories we selected will undoubtedly be critical in any future decision making.  We used objective data sources to allow us to rank each emerging candidate city, with Glasgow scoring highly across each category."
Stephen Tucker, partner at Barton Willmore in Scotland, welcomed the research. He said, "Any new headquarters for Channel 4 would be a significant boost to the Glasgow economy and the city's media quarter on the Clyde would be a natural destination. Barton Willmore ran the Govan and Partick Design Charrette a few years ago, which considered the future for both areas emerging out of the City Deal investment in a bridge link.
"The charrette identified a number of excellent development sites on either side of the River near the STV and BBC offices and further to the south around Ibrox. Govan in particular is an area of opportunity with fantastic community programmes like the Central Govan Action Plan and the Townscape Heritage Initiative. Land is affordable and the transport links are second to none."