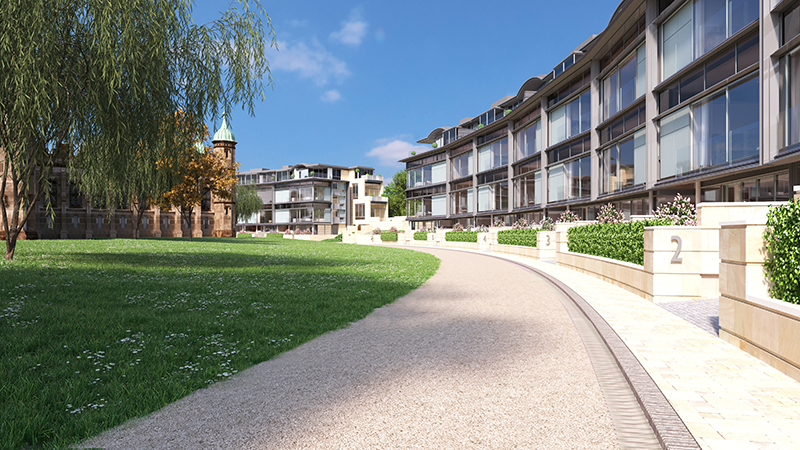 CALA Homes and Evans Property Group have secured a £21 million joint funding package from Barclays to help breathe new life into the historic Donaldson's School site in Edinburgh.
84 luxury residential apartments located in the grounds of the 19th Century building are to be developed. Barclays said the funding will help deliver phase one of the "striking" development, known as the Crescent.
Designed by renowned architect William Henry Playfair, Donaldson's was built after local newspaper publisher James Donaldson bequeathed his estate to found a hospital for children after his death. The building came on to the market after the Donaldson's School announced it was to relocate to a new site in Linlithgow ten years ago.
Neil Stoddart, interim group finance director of CALA Homes said, "We are delighted to partner with Barclays in the development of this historic site in the heart of Edinburgh's west end. The Crescent at Donaldson's combines ambitious architectural style with innovative contemporary design to create a selection of exquisite apartments set within a UNESCO World Heritage Site."
Nick Mayberry, head of real estate for northern & Scotland region at Barclays added, "Edinburgh's residential property market is currently experiencing exceptionally high demand, and this deal demonstrates Barclays' continued commitment to innovative, forward-thinking developers across Scotland. We worked hard to understand the specific needs for this project which, coupled with our successful track record in the property sector, meant we could provide a tailored funding package to help build one of Edinburgh's newest and most exclusive estates located in one of its most famed sites."