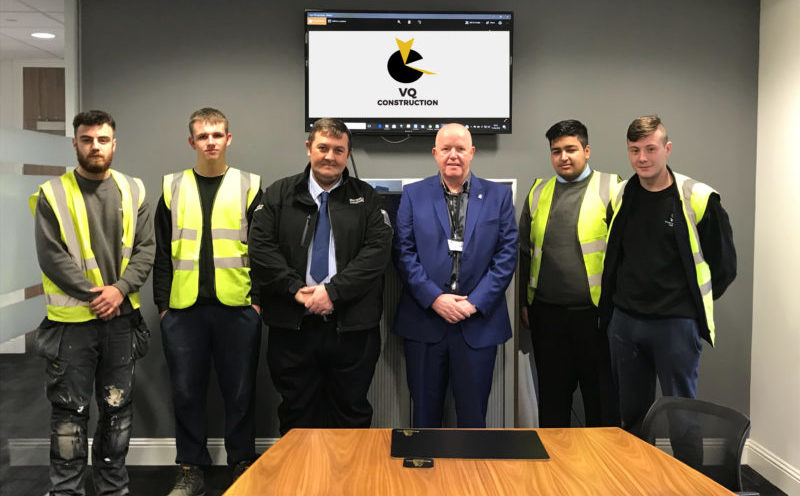 GLASGOW-based all-trades firm VQ Construction has stepped in to place four ex-Carillion apprentices and ensure they gain their final qualifications.
The apprentices will now be learning a range of different trades including joinery, painting and decorating and bricklaying.
Morrison Construction played a vital role in securing the apprenticeships. The construction company saw many apprentices in their supply chain lose their jobs and prospects of finishing their qualifications when Carillion collapsed earlier this year. A call was put out to its contacts and VQ Construction answered.
Jim Johnstone, community skills manager at Morrison Construction said, "It has been a difficult time for the young people who were under the Carillion apprenticeship programme and as a responsible contractor we have been doing what we can to help then find new employers and gain their qualifications.
"We are delighted that VQ Construction has stepped in and made sure that these four apprentices can continue with their apprenticeships and become valuable assets to their team. There is certainly no shortage of work in construction and our industry needs the skills these individuals are developing."