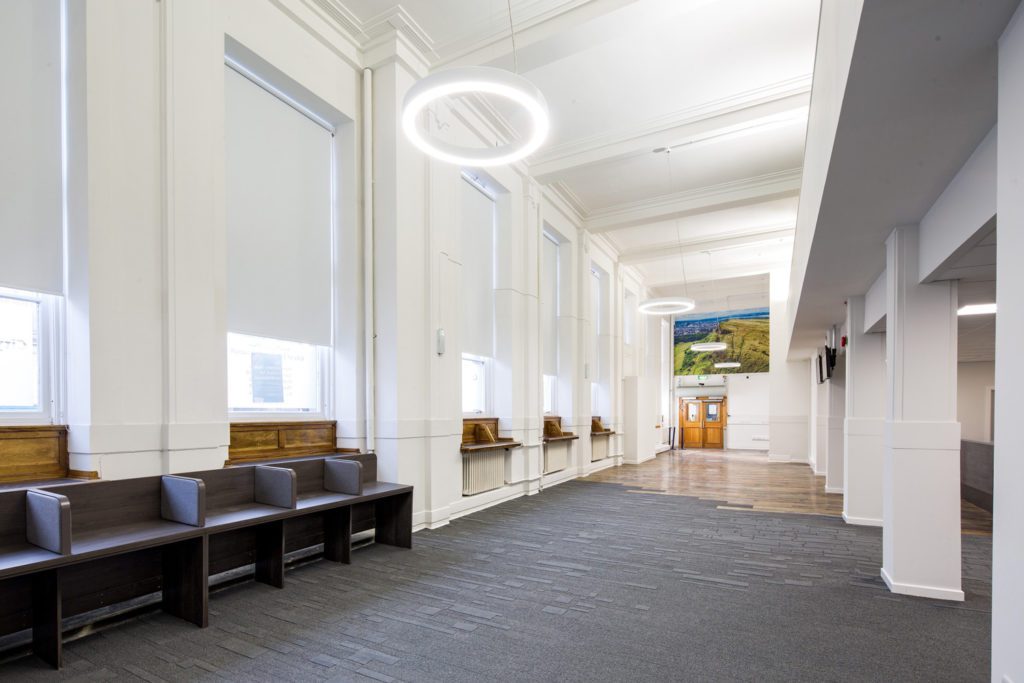 LIVINGSTON-based Esh Construction recently completed refurbishment works for a council hub in the heart of Edinburgh, which has allowed it to deliver a more efficient and user-friendly service to the public, the firm claims.
The Customer Hub, located at 249 High Street on the city's Royal Mile, has undergone a number of internal conversions with floors four, five and six of the listed building being modernised. Commencing last July, the project has allowed the relocation and integration of Registration Services, Throughcare, Aftercare and Youth Protective Services.
A "more functional layout" will provide value to the general public for years to come, Esh said. Self-serve kiosks and private meeting spaces and a new 'q-matic' reception have been introduced, while internal walls were demolished, doors removed and new acoustic partitions installed to form meeting/interview rooms. New furniture, floor finishes and toilet facilities were also fitted.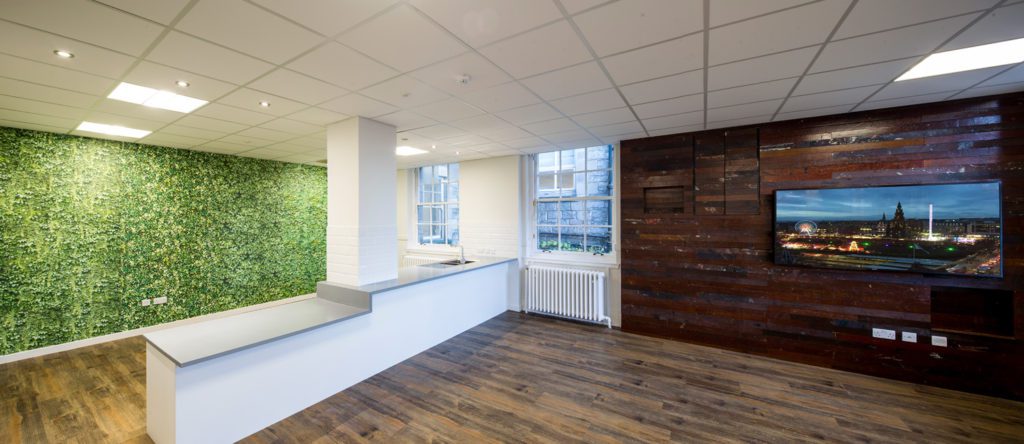 The project has now been handed over to City of Edinburgh Council officials.
City of Edinburgh Council said the refurb "has allowed it to make marked improvements to the way it delivers face-to-face services while providing it with a model for better ways of working amidst the need to maximise assets".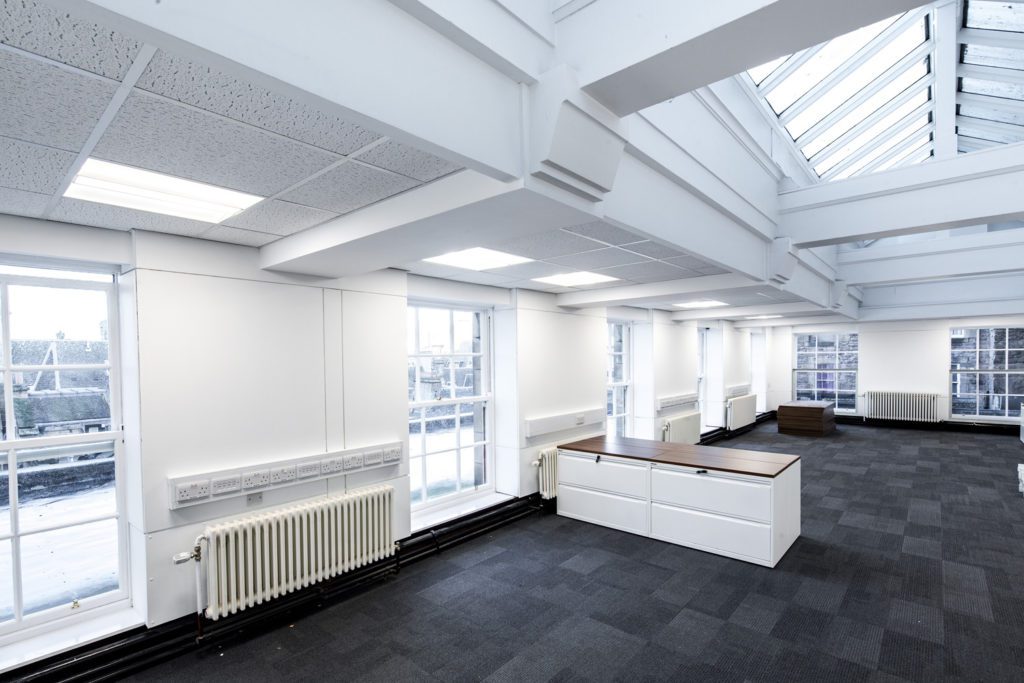 Gerard McMahon, Esh Construction regional manager for Scotland commented, "It's vital that City of Edinburgh Council continues to improve on the speedy and effective delivery of essential services at its Customer Hub, and we believe that the completion of this key refurbishment project will play a significant role in delivering that aim.
"Due to sensitive works taking place within a listed building in the heart of the capital, the project demanded that disruption was minimised and that speed, quality and precision were at the front of our thinking.
"With that in mind, careful planning and preparation was put in by our teams in full consultation with the council, with project commencement representing only the culmination of a huge amount of partnership work."
He added, "We take great pride in producing a final outcome which is in line with modern local authority demands whilst maintaining the highest standards throughout the process, and we believe the new look Customer Hub is a great example of that."