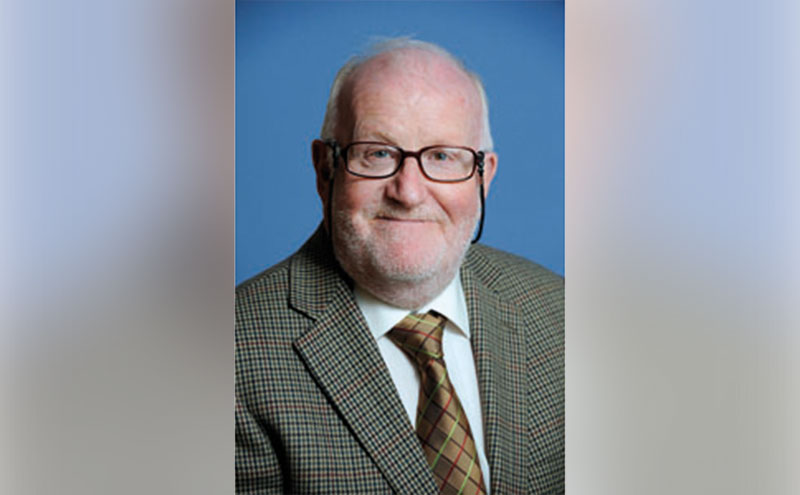 A leading consultant has called on the Scottish Government to conduct an "urgent review" into payment practices within the construction industry.
Len Bunton, a past chair of the Scottish Building Contracts Committee and Chartered Institute of Arbitrators, says the review should collect information on which local authorities are meeting the current payment criteria on public sector contracts and identify the scale of some of the current problems engulfing the industry.
Len Bunton would like to see the payment period for public contracts shortened to as little as 14 days to improve cash flow issues.
He told Project Scotland, "Under current rules, payment should be made within 30 days. It's not clear if every Scottish local authority is actually complying with that so I think that's the first bit of intelligence that needs collected.
"Then I think it should establish that the public sector can actually improve on that period because if they can transfer the money from their bank account to the main contractor, that will assist the whole process as long as the main contractor then feeds that down the supply chain."
Len added that he'd like to see the cross-party Scottish Parliament group on construction include a minister with powers to implement change. "The industry has many representative bodies," he said. "What I would like to see in terms of payment is a bringing together of these organisations and somebody from the Scottish Government to focus on the payment problems. That group would be tasked with driving through any changes that are needed.
"At the moment it's all over the shop and there really is no focused organisation that's dealing with it. I know the Scottish Parliament has a cross-party construction group but I think In particular, having a Scottish minister be part of that process would give it a tremendous amount of clout and importance."
Project Scotland spoke to Len earlier this year following the collapse of Carillion. At that time, he called for the introduction of a construction regulator, the end of cash retentions and more widespread use of conflict avoidance processes.
"In my book, there are about 15-20 different issues that require attention," Len added. "The cross-party group needs to identify these, identify what resolutions are needed to get them sorted, and then manage the process of actually implementing change.
"A lot of the problems in the industry are self-induced. A lot of contractors don't put their payment applications in on time, or they don't do them properly and then moan and groan when they get money stripped off them. There are some fairly basic commercial issues that the industry can resolve. I'm very confident that with the right people in place, these can be resolved.
"Another thing, and this may well happen with the Scottish Government's procurement review, is a requirement for the monitoring on projects of how long the main contractor is taking to pay the subcontractors. That doesn't happen at the present moment. The public sector is really saying 'that's none of our business – that's a commercial interest' but there's no reason why they can't tell contractors to let them know when they are paying their supply chain."
Len would like to see punitive measures introduced for poor payers. "I understand there's a process in Northern Ireland that if a contractor doesn't demonstrate compliance with payment processes, they are effectively taken off tender lists," he explained. "I think we need to have some punitive measures in place for those that continually delay payment."
Len was interested in the interview in last month's Project Scotland with Martin Burns, head of ADR research at RICS. Mr Burns said a growing number of construction disputes in the future will be resolved in the boardroom rather than the courtroom. This was music to Len's ears. "I think the construction industry has lost the ability to negotiate out of any difficulties," he said. "We're far too quick to pull the trigger and go to adjudication whereas in my younger days, getting people round a table was the way forward to get a resolution. I and others have had experiences recently of being called in to sit across the table from people who are in dispute and really just talk some common sense to them. I'd quite like to see a return to the old fashioned way of discussing things. Too much industry business is conducted by e-mail. People seem to be unable to pick up the telephone or arrange to meet other people and talk about things. It's very worrying.
"I suppose that's the modern way of life; people kick things into the long grass and say 'we'll deal with this next week' instead of facing up to it. It just needs some maturity brought into the industry.
"I think there's a desire to see better payment processes, more fairness, more honesty and integrity. The last thing the industry needs is another major failure because the impact of Carillion down the supply chain is underestimated and catastrophic."
Len will be involved in two upcoming seminars, run by SEC Group Scotland, with the aim of helping firms in getting paid. SEC Group Scotland has called for the threshold on Project Bank Accounts to be reduced to contracts worth £1 million, and that maintenance contracts should also be included.
The first seminar takes place in the Apex Hotel, Dundee on May 16, while the second will be held the following day in the Westerwood Hotel and Golf Course near Glasgow.
A spokesperson for the Scottish Government told Project Scotland, "We recognise the importance of prompt and fair payment to contractors and sub-contractors.  We commissioned a comprehensive review of Scottish Public Sector Procurement in Construction, which made a number of recommendations to support improvement in the efficiency, delivery and sustainability of construction projects in the Scottish Public Sector, including many of the issues raised here. To date, 47 of the review's 66 recommendations have been implemented, with the remainder expected to be completed by the end of this year."