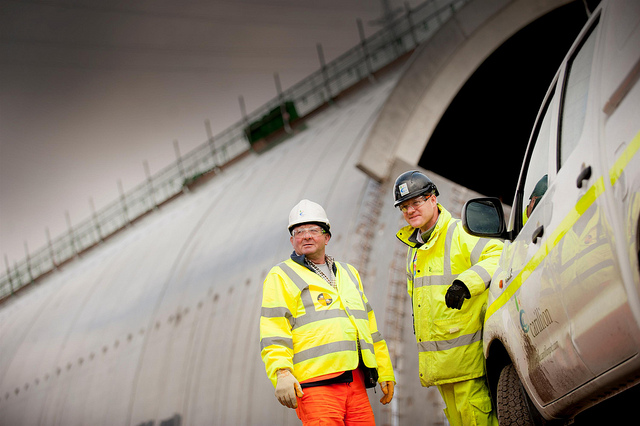 CARILLION'S business model was an "unsustainable dash for cash" a new report from MPs has concluded.
A joint report from the Business Energy and Industry Strategy (BEIS) and Work and Pensions committees has accused Carillion's board of being either "negligently ignorant of the rotten culture at Carillion or complicit in it".
The committees said honouring pension obligations in decades to come "was of little interest" to Carillion and claimed the contracting giant treated its suppliers with "contempt".
The report concluded that Richard Howson, Carillion's chief executive from 2012 until July 2017, was at the head of a business model that was "doomed to fail" and stated his "misguided self-assurance obscured an apparent lack of interest in, or understanding of, essential detail, or any recognition that Carillion was a business crying out for challenge and reform". Philip Green, who was chairman from 2014 until the firm's liquidation, was described as "an unquestioning optimist".
The committees also slammed large accounting firms, claiming the market for auditing major companies is "neatly divvied up" among the Big Four firms and that a "lack of meaningful competition" creates conflicts of interest. They said the Carillion demise "betrayed the market's current state as a cosy club incapable of providing the degree of independent challenge needed".
The MPs investigating the Carillion case recommended that the UK Government should now refer the statutory audit market to the Competition and Markets Authority.
"The Government has recognised the weaknesses in the regulatory regimes exposed by Carillion and other corporate failures, but its responses have been cautious, largely technical, and characterised by seemingly endless consultation", the report stated. "Our select committees have offered firm and bold recommendations based on exhaustive and compelling evidence but the Government has lacked the decisiveness or bravery to pursue measures that could make a significant difference, whether to defined benefit pension schemes, shareholder engagement, corporate governance or insolvency law. That must change."
The Specialist Engineering Contractors' (SEC) Group welcomed the report and warned of the risk of "more Carillions" unless action is taken now to make major changes to the construction industry.
Professor Rudi Klein, CEO of SEC Group said, "Unfortunately Carillion is not alone. Payment and contractual abuse is rife in the construction industry."
SEC Group has now drawn up a four-point plan of action the organisation would like to see implemented. It comprises:
• All public sector initiatives should use project bank accounts so that everybody is paid within short timescales from the same pot.
• The Public Contracts Regulations 2015 should be amended to mandate 30-day payments on all public sector contracts and sub-contracts. Suppliers failing to pay within these timescales must be excluded from public sector works.
• Retention monies should be ring-fenced in a protected scheme.
• The Small Business Commissioner should have the power to fine large companies for poor treatment of their supply chains.