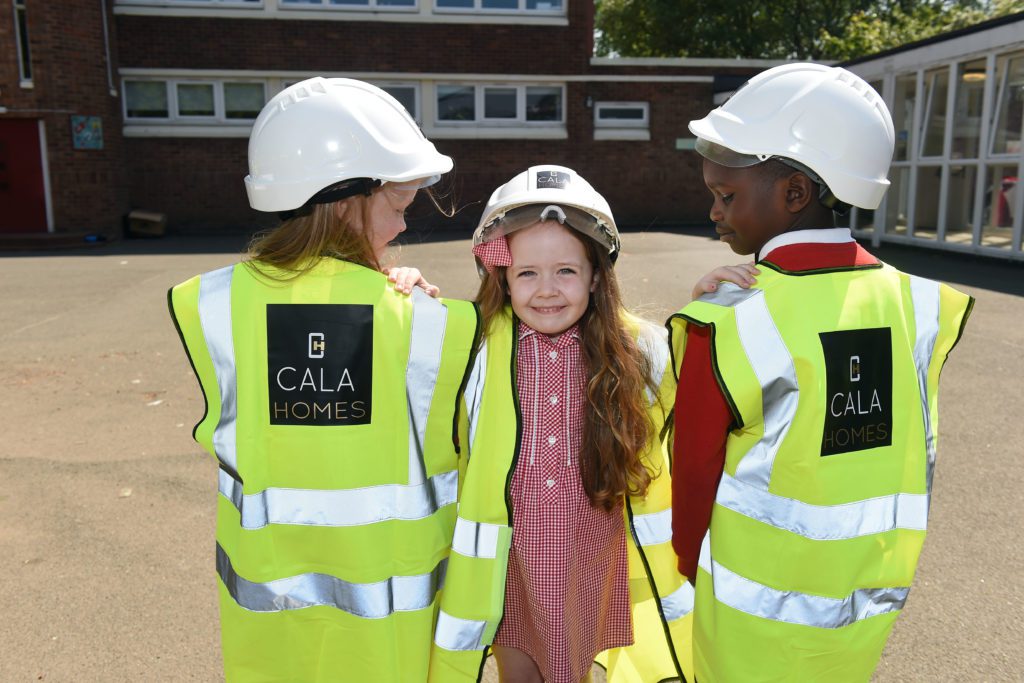 HOUSEBUILDER CALA Homes (West) is supporting a Glasgow primary school's campaign to install a new state-of-the-art playground.
The firm has sponsored a table at a ball being held by Corpus Christi Primary School in Knightsbridge to raise £90,000 for the campaign. Rather than attending the event, CALA has donated the table to the school to enable parents from disadvantaged households to attend.
The black tie ball will be held on 2 June at the Grand Central Hotel in Glasgow. The school has already secured two thirds of its funding goal and is hopeful the ball will go a long way to raising the remaining £30,000.
Nicola Farrell, depute head teacher at Corpus Christi Primary School said, "We are extremely grateful to CALA Homes for its support. Not only has it invested hundreds of pounds buying a table for our ball, it has also provided a means for ten parents to attend who would otherwise not be able to go.
"A large percentage of our children live in disadvantaged and deprived households, with no access to green space. Outdoor play is essential in bone and muscle development, fitness, improving social interaction and overall happiness. If we can help our pupils to be happy and healthy, they will be in a better position to learn and thrive."
Corpus Christi is within the catchment area of Jordanhill Campus, where CALA is building a new residential development. The 31-acre site is owned by Strathclyde University and was formerly a teacher training college. Over 40% of the site is to be retained as green space and the development will also include outdoor play areas, the housebuilder said.
Liana Canavan, sales and marketing director at CALA Homes (West) added, "There is strong evidence that green space can improve health and wellbeing. Providing high quality green space is at the heart of our plans for Jordanhill Campus and we're proud to support Corpus Christi's proposals to create its own ambitious outdoor space for pupils."