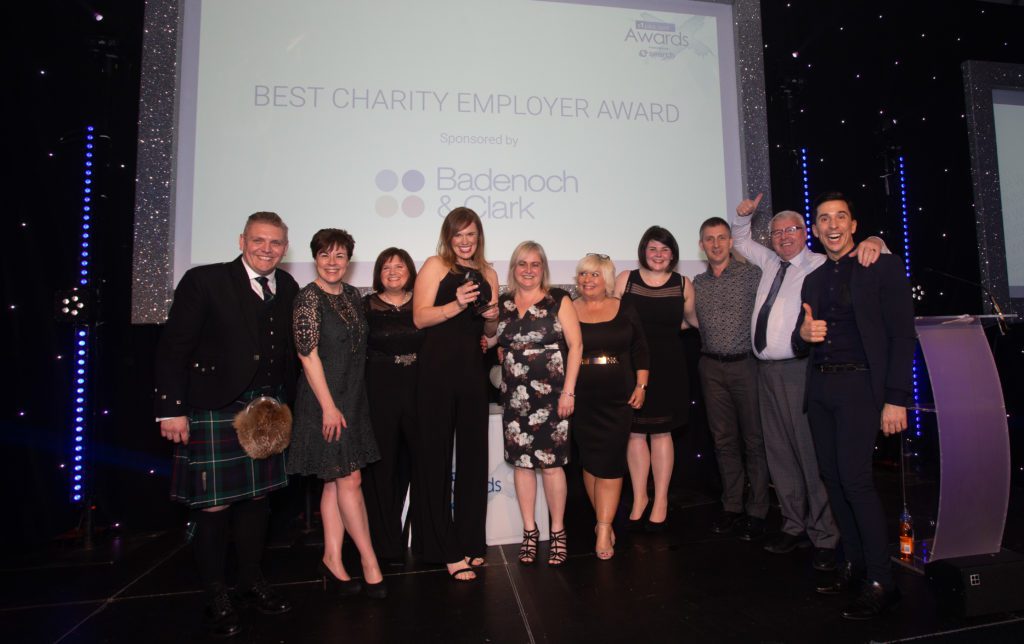 Loreburn Housing Association has been named best charity employer at the s1jobs Recruitment Awards for the second year running.
The social landlord manages around 2,500 homes across Dumfries and Galloway, with new homes being built every year. Loreburn beat off competition from fellow charity finalists Enable Scotland, the Butterfly Trust and the Simon Community Scotland at a ceremony recently held at Glasgow's Crowne Plaza.
The association's victory was down to "placing employees at the heart of their business", the judges said.
Loreburn offers its employees benefits including flexible working hours, career breaks and the opportunity to work from home when required. Its staff health and wellbeing strategy includes private healthcare, fitness trackers for all employees, a lunchtime walking group, an after-work running club and occupational health support.
Chief executive Lorraine Usher commented on the win, "We are all delighted with this tremendous achievement. I know Loreburn is a great workplace, but to have that recognised nationally for the second time is a real bonus. I'd like to thank my entire team for helping us win this award, and the management committee for their continued support towards achieving our ambition to become the best performing housing association in Scotland.
"As part of our drive to deliver an amazing customer experience, we invest in staff development programmes with a special focus on management and future leaders. The results of that, along with the positive can-do culture within the organisation, make it a fantastic place to work."
Lorraine added, "The wellbeing of our staff will always be a core objective for Loreburn. In 2017, our staff survey showed an 89% satisfaction rating with us as an employer. While this was a great result, we are hoping to use the feedback we received from our staff about how we can be an even better employer to aim for an even higher satisfaction rating in 2018."