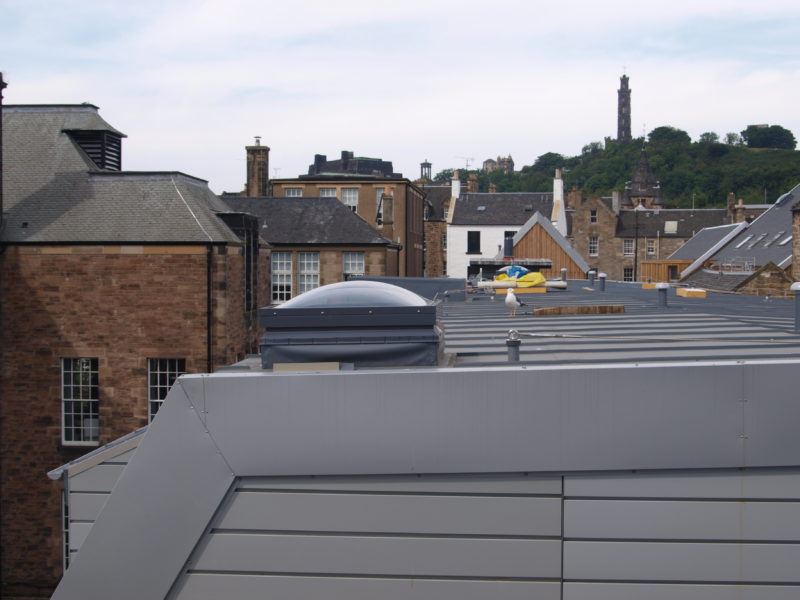 ARCHITECTS, specifiers and contractors operating in the booming purpose-built student accommodation sector face the challenge of providing a reliable and quality fire safety strategy.
Bilco UK, who have provided natural smoke and heat ventilators to a number of student accommodation buildings in the UK, highlighted data from the Department of Communities and Local Government (DCLG), which revealed that during the academic year of 2011/2012, 514 fires were recorded across student accommodation in Britain. 58% of these fires were said to be due to misuse of cooking appliances.
Bilco also pointed to research from the National Union of Students (NUS), which revealed that 66% of students who took part in the study had cooked food after midnight, with 50% having doing so while under the influence of alcohol.
There are different ways in which a fire can start, but Bilco said that fire spread by convection is the most dangerous. When a fire starts in an enclosed space, the smoke rises and gets trapped by the ceiling. Once trapped, the fire spreads in all directions over the entire room space.
Bilco said its range of natural smoke and heat exhaust ventilators have been designed to prevent excessive build-up of hot gasses. The products have been installed in student premises, including Edinburgh's Sugarhouse Close. There, seven Bilco MUGEW-50REM single leaf smoke vents were installed on four blocks of flats. Bilco also supplied OS2 control panels for the smoke vents, which have a dual purpose. The battery backup system ensures the vents will still open in the event of a mains power loss, while the system also allows a fire officer to manually override the smoke control system if necessary.
"The research and statistics are sobering," a statement from Bilco said.  "They present a challenge for architects, specifiers and contractors. When it comes to ensuring a fire strategy that will provide a safe place for students and staff to live and work the emphasis has to be on incorporating trustworthy, operationally reliable, high quality products."