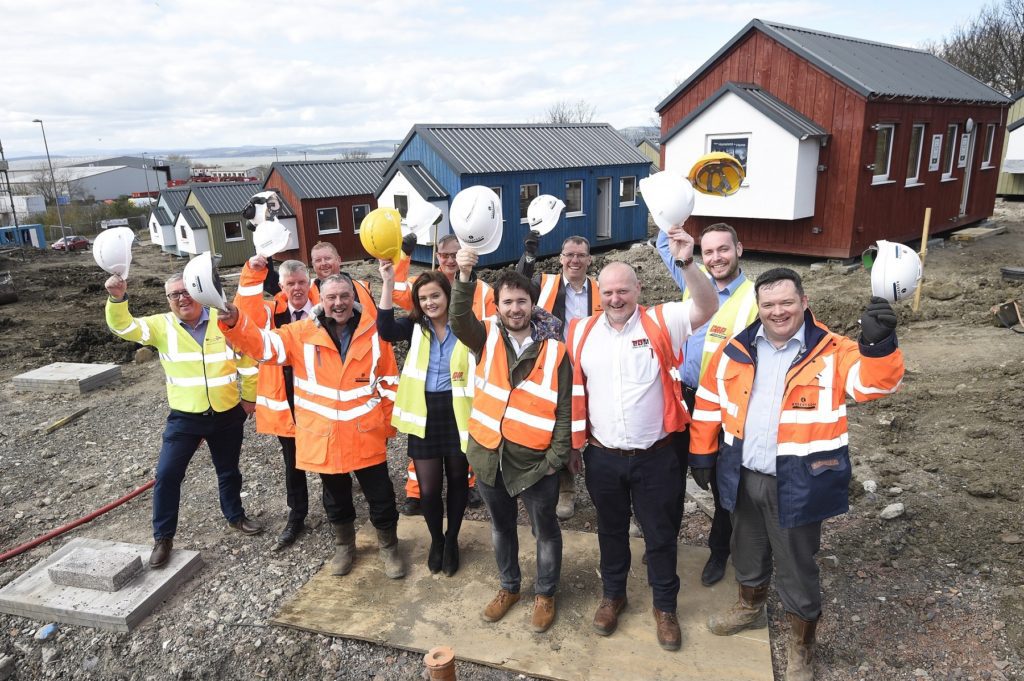 ROBERTSON Group has completed work at the Social Bite Village, which aims to provide a safe living environment for homeless people in Edinburgh.
The village comprises ten compact two-bedroom 'nest houses' and looks to provide accommodation for up to 20 people per year. The first residents are due to receive the keys to their new homes in May.
Robertson Civil Engineering provided pro-bono civil engineering and enabling works in a two-phase programme that included groundworks and the construction of roads, footpaths and hardstandings for the accommodation modules.
Tony Fry, managing director of Robertson Civil Engineering said, "It's vital that we use our position within the built environment industry to help tackle some of the biggest social and environmental challenges we face – such as homelessness.
"As the units were very lightweight, the groundworks strategy involved clearing the site before carrying out an extensive cut and fill exercise to platform the site for the units to sit on prior to building the civil engineering infrastructure to service the village.
"A far cry from existing sub-standard temporary accommodation solutions, the methods used will ensure the homes are built to last, providing support for those who need it most for many years to come."
Josh Littlejohn, Social Bite co-founder, who spearheaded the project, added, "We've been blown away by the level of support our building and land partners have invested in making the Social Bite Village a reality.
"As well as providing safe and secure accommodation, the village will also work with charities to deliver support with addiction and mental health, as well as practical things such as opening a bank account or getting into employment – all of which will help us tackle the vicious cycle of homelessness."
A number of Robertson subcontractors provided plant, labour and materials throughout the duration of the project, including excavation work from Gordon Bow, small plant and tools from GAP Group, surfacing works from GGK, construction materials from Grafton, dry aggregate from Tarmac and fill materials from Neil Williams Haulage. Further supply chain support came from Jarvie Plant Hire, MATtest, MGM Timber and RJT Excavations.