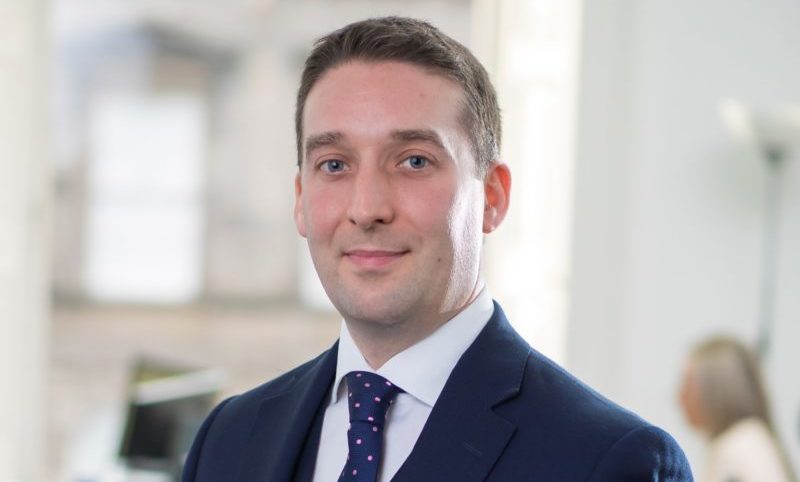 By Nicholas McVeigh-Crabbe, director at construction recruitment specialists BBR Services
OVER the next year or two the Scottish and UK construction sector is very likely to face significant challenges in accessing suitably skilled workers. With the March 2019 deadline for Brexit fast-approaching and the impact this will have on the availability of EU nationals who currently account for a sizeable proportion of the workforce, where will the industry find its future manpower?
These uncertainties are balanced by an overall upbeat mood which currently prevails within many construction firms throughout Britain. We know of several companies that are looking to take on new staff and grow their business in the year ahead. While the prospect of future skills shortages is undoubtedly a concern, there is also a recognition that other alternatives are out there. Scotland and the rest of the UK may, for example, be better placed to attract migrant workers from other parts of the world after leaving the EU. There is also a prime opportunity for the industry and governments to work closely together – as both have a direct interest in a thriving construction sector – to promote more skills and training amongst the workforce here.
As a company which recruits for the construction sector, we see the current reliance on skilled workers from the EU. An estimated 30% of the people that we currently source for clients are EU nationals. While we have not seen any real change to this figure since the referendum in June 2016, the numbers are set to fall as we move closer to March 2019. The Prime Minister's suggestion that EU citizens who arrive during the post-Brexit transition period are unlikely to have the same rights as those who came before will only contribute to the decline in migrant skills that have immensely supported the UK industry over recent years.
Assuming we continue on this course, it will be vital for both the British Government and all of us involved within the construction industry to put a contingency plan in place to ensure we will have the required skills needed for the future.
Here in Scotland and throughout the UK, a number of construction firms and trade bodies are already doing their part, currently lobbying both national and devolved governments and the wider political establishment to negotiate easier access to skilled EU workers post-Brexit. As recruiters we are establishing our links with EU-based construction recruitment firms to ensure we can support clients in attracting the best available talent. We will, however, also need to focus on other means of accessing skilled workers, including producing more of our own which will require political intervention. The major decline we've seen in young people taking on apprenticeship roles, down by 27% in the last quarter of 2017 alone, must be addressed. This dramatic fall has been largely blamed on the Government's apprenticeship levy imposed on companies last year. Therefore, the prospect of replacing EU migrants with newly skilled British apprentices is unlikely while this policy remains in place.
There is optimism here in Scotland and across the wider UK construction industry but the likely forthcoming drain on skilled labour places that at risk. We need a successful industry to grow the economy and to ensure house-building and the development of vital new infrastructure continues.
Government needs to do its part by investing in training the indigenous workforce, and supporting the sector to access skills from other parts of the world, including EU countries after Brexit, where many workers have an established employment history in the UK. Failure to do so will drive up costs and could threaten the longer term viability of an industry whose success is vital to UK economic prospects.