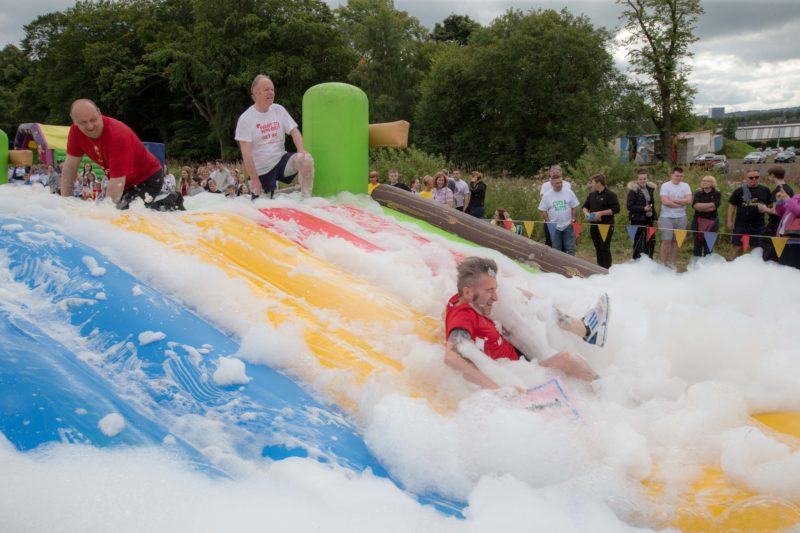 CCG has revealed the firm's 'It's a Knockout' fun day will return this year.
The construction business raised over £100,000 for a range of charitable causes last year after staff embarked on a number of fundraising activities. A highlight was the 'It's a Knockout' event, which resulted in over £30,000 being raised for the St Andrew's Hospice Capital Appeal.
CCG is looking to repeat this in 2018 with, with the fun day poised to return in August. Up to 30 teams will compete against each other across an inflatable assault course located on the grounds of M&D's Theme Park in Strathclyde Park, South Lanarkshire.
Alongside companies from within the CCG Group, businesses from the company's supply chain are invited to take part and donate £500 to a charity of their choice.
CCG Group HR manager Lynn Stodart said, "CCG has always been a company that is keen to support local communities and engage in good causes – it is a key part of our ethos in being able to help those who need it. We have undertaken many different fundraising initiatives over the years but we felt that the 'It's a Knockout' day was such a strong concept that we have decided to retain it.
"Our supply chain partners get to choose their own charity this year and we feel this holds many advantages, including the sheer number of good causes that we will be able to support."