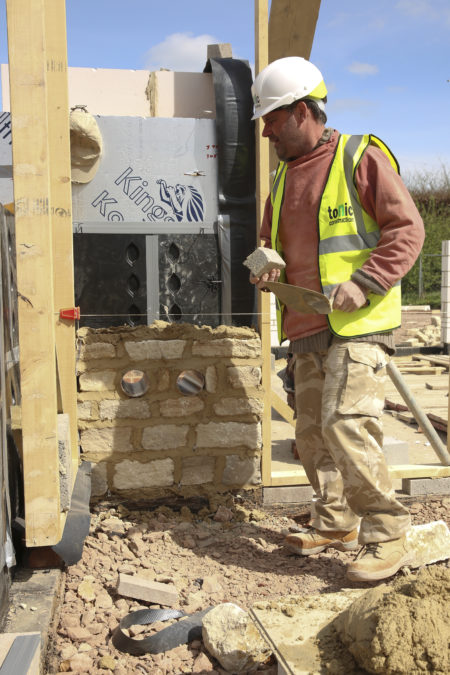 AN entrepreneur claims to have the solution to building low cost energy-efficient homes with a wall insulation product that could be of "great benefit" to Scotland.
SureCav is a polypropylene panel that sits in the wall cavity, allowing for a stone, slate, brick or flint outer layer to be built without the need for a backing block.
"When you build a stone house you have your internal wall, which is either timber framed or a block, then you have to have an insulated cavity. To build stone you have to support the stone and the only way to do that is with building a second block wall," explained Charlie Ayers, a Somerset-based inventor and developer of SureCav.
"It's very expensive, it's hard work and it makes the wall an extra four inches wider. The SureCav product is actually the cavity, so you have your internal frame, whether it be timber frame or block, insulation, then SureCav, and it enables you to build the stonework straight against the plastic."
The concept was originally conceived in 2000 and now the company supplies top housebuilders including Taylor Wimpey and Persimmons. A 25mm SureCav panel was introduced two years ago, having initially been formed of 50mm. This, Charlie claimed, enables the contractor to put more insulation in the cavity, lowering the U-values of the building.
Charlie added that the SureCav product was well suited to Scotland because there is a lot of stone builds, not to mention the frequent bad weather. "(SureCav) protects the cavity from wind driven rain. When the wind blows against the outside of a house, people think it just runs down the outside wall. It doesn't; it goes through the outside wall and it can penetrate across wall ties and across the cavities and bring damp to the inside of the building, but SureCav protects the cavity completely."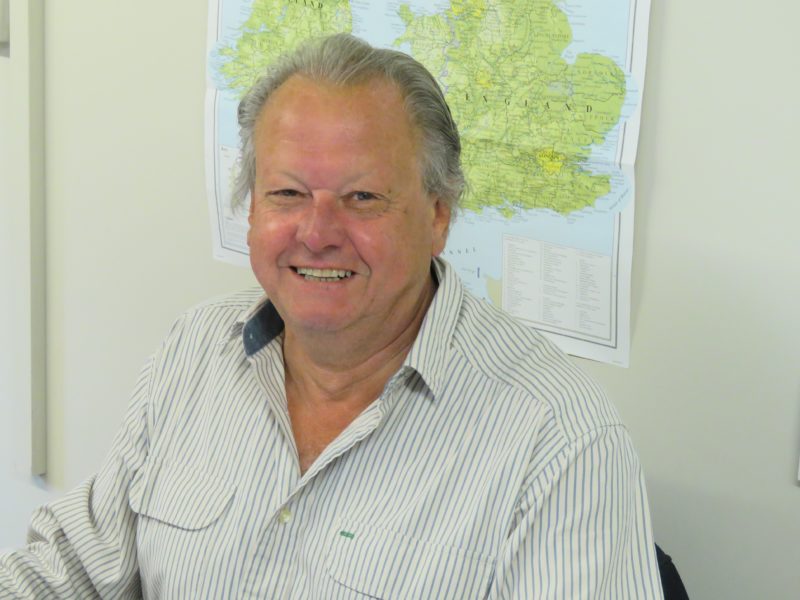 Reflecting on the Scottish Government's pledge to deliver 50,000 new affordable homes by 2021, Charlie said SureCav could be of "great benefit".
"Say a standard cavity in a wall is 100mm, a standard insulation in that cavity is 50mm because local authorities have always insisted on a 50mm air gap to protect the building. Now, with SureCav25, they can have more insulation in those cavities so the energy loss from the houses is cut even more. They can (also) put the houses on the same footprint, which makes a heck of a difference because on an 80-house site, using SureCav25 will give you an extra house."
Not only is the product providing more energy efficient homes, it is better for the environment, Charlie said. "SureCav is 100% recycled plastic. Since 2011 we've recycled 700 tonnes of plastic that's been used to build all over the country, from John O'Groats to Land's End and a lot goes to the Channel Islands. That 700 tonnes of plastic has replaced 50,000 tonnes of concrete blocks, which is quite a difference.
"I can carry the same wall area of SureCav in my Mitsubishi pick-up truck as 40 tonnes of concrete blocks that haven't got to go on a lorry. That's two articulated lorries in a pick-up truck – to me, it's a no brainer!"
Charlie added, "It's something I'm passionate about because I started working in the building trade in 1971 and the changes I've seen over those years are quite phenomenal. Now I think everybody realises that we've got to start saving energy and luckily I had the idea to design this product that actually does it. It's just getting it out there."