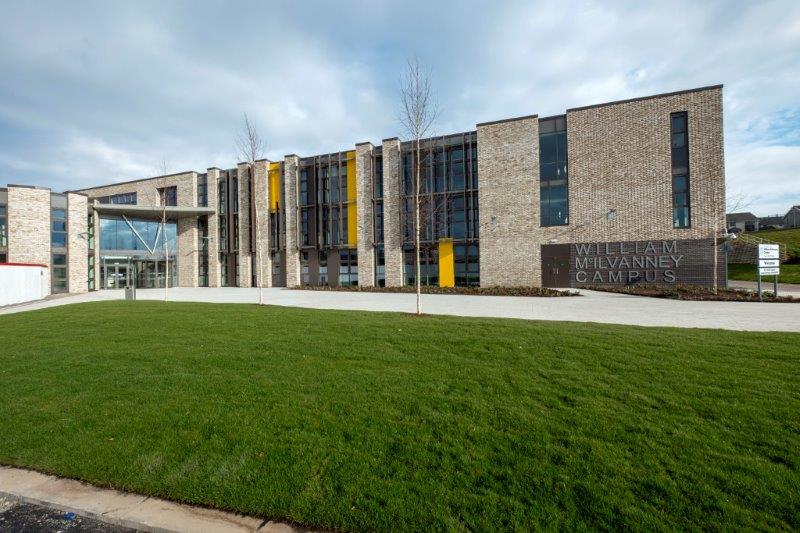 THE new £45 million William McIlvanney Campus in Kilmarnock has been officially handed over to East Ayrshire Council.
The campus, which is named after the renowned Scottish novelist who was born in Kilmarnock, comprises an amalgamation of Kilmarnock Academy and James Hamilton Academy into one campus, along with Silverwood Primary, New Farm Primary and the Early Childhood Centre.
The building was handed over by hub South West. Kier Construction was main contractor on the project, with Archial NORR providing architectural services with support from Edinburgh-based Rankin Fraser.
The campus will accommodate 1,465 secondary and 383 primary school pupils, as well as 80 morning and 80 afternoon early years' pupils. A centre of excellence for Gaelic language development will also be based there.