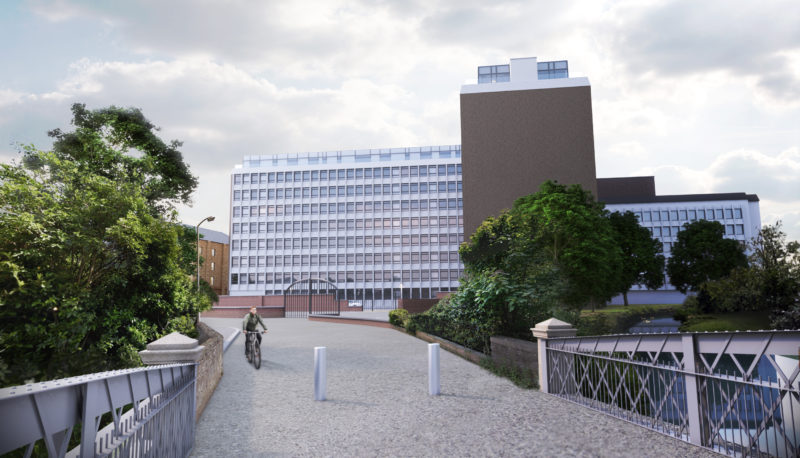 A £30 million residential development has been launched in Edinburgh by Regency Residential, part of the MCR Property Group.
Located on Gorgie Road, two miles west of the city centre, Embankment West will see two former Chesser House office blocks transformed into residential living, as well as affordable housing with retail and leisure space.
The development comprises 163 apartments. Regency has retained the existing building with the addition of a glazed rooftop level. Retail and leisure space has been incorporated to the ground floor.
Chris Taylor, managing director of Regency Residential said, "Edinburgh's population exceeds half a million and is growing, but there continues to be a major issue with undersupply of quality homes. Considering the city's documented potential, developing residential space is absolutely key.
"Embankment West is designed to dramatically enhance the area, providing well-designed and affordable housing that meets the needs of this increasingly popular city. We're excited to be a part of Edinburgh's significant growth as it continues to make an impact on a global stage."