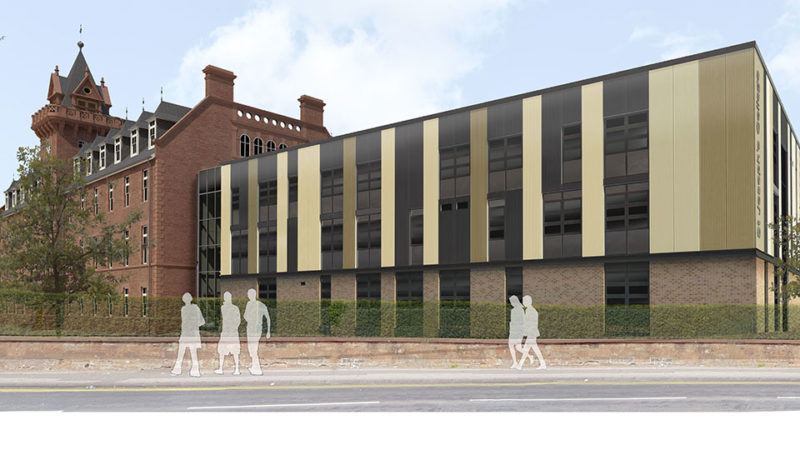 WORK has been completed on the £24 million re-development and modernisation of the 19th century St Joseph's College in Dumfries & Galloway.
The project is the first to be completed as part of phase 1 of the Dumfries Learning Town initiative.
hub South West delivered the project with main contractor GRAHAM Construction. The architect was CRG, with support from landscape architects SWP.
Work commenced on the Grade B-Listed stone building in August 2016. The facility was first established by the Marist Brothers in 1875.
The project, which has been completed on time and on budget, involved extensive redevelopment of the central building while the north-west glazed extension was demolished to make way for a sports hall and hospitality teaching area.
A 1980s era extension on the Craig's Road side of the building was redeveloped to include new kitchen and dining facilities.
Pupils and staff will return to the 'new' school following the Easter break.