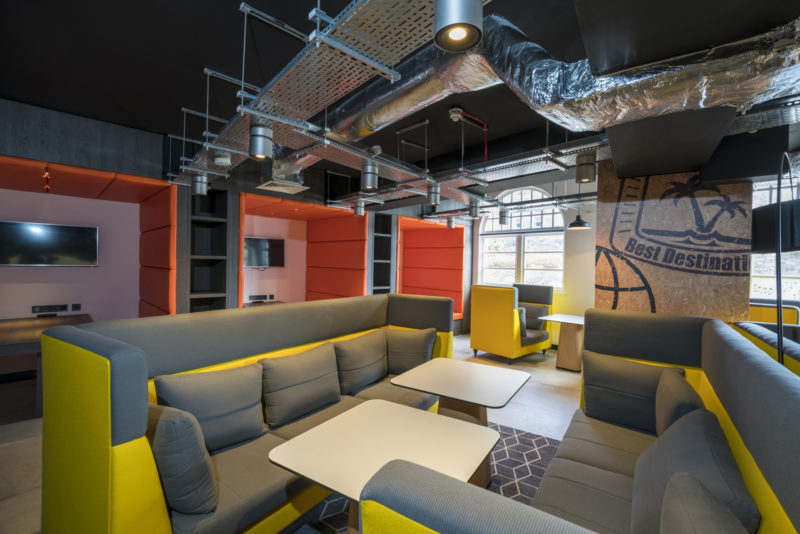 3DReid has announced the completion of a £2.7 million hotel refurbishment in Edinburgh.
The building – a former student residence – has been transformed into a three-star, 45-room hotel for Edinburgh First, the commercial arm of the University of Edinburgh.
3DReid said KM Central offers a "quirky 'left bank' style interior concept" with a design that makes use of all available space.
Scott Torrance, head of interiors at 3DReid said, "In the bedrooms, the compact space, 18sqm, was a challenge and we had to use a series of techniques to make the rooms feel light and airy. In some rooms, we made best use of the floor space by having super king size beds which fitted into three corners of the room, under the window. The headboard also wrapped around three sides so the client could sleep any way around.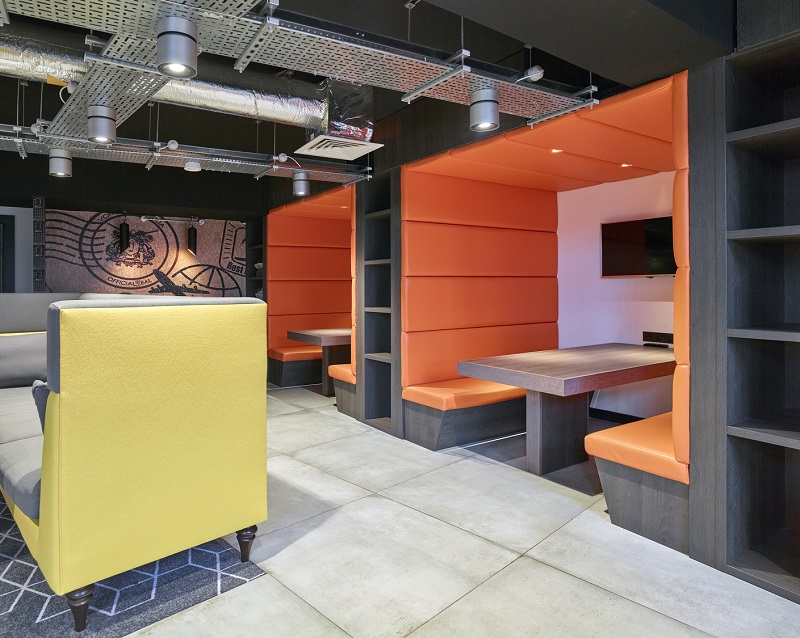 "The key to the success of the project was the rebranding and repositioning of the spaces within a commercial hospitality offering, as well as increasing the flexibility of the breakfasting room. The space now operates 24 hours, serving hotel guest breakfast, whilst accommodating students for single or group study, workshops and satellite learning."
3DReid had previously designed the four-star Masson House Hotel for Edinburgh First on the University's Pollock Halls campus.