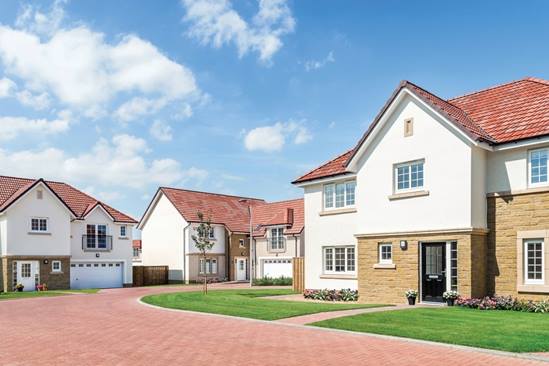 HOUSEBUILDER CALA Homes (West) has started work on a new development in Milton of Campsie.
The Fin Glen development comprises 43 detached homes and will be built on a 3.2 hectare site to the north of Lillyburn Nursing Home.
The development was given the green light from East Dunbartonshire Council in November last year after the site was allocated for residential development within the adopted Local Development Plan.
CALA said three areas of open space will be created, presenting a series of 'pocket parks' and links into the core path network. Community benefits include a new play area and footpath links to the wider area. A financial contribution is also being made to East Dunbartonshire Council towards education.
A further 14 affordable homes are also to be developed at Fin Glen, which will be built by CALA and managed by Link Housing Association.
Graham McNeil, land director for CALA Homes (West) said, "The Fin Glen development is a key part of our activity in 2018 and we're very pleased to be starting work on the development. We're also delighted to be introducing our new Light & Space range to Milton of Campsie, with its high spec design offering the best in contemporary living.
"We believe that the site's natural containment and great accessibility will help make Fin Glen a very attractive place to live, while our track record of successfully delivering high quality neighbourhoods in East Dunbartonshire, including Bearsden and Lenzie, makes us a good fit for realising the site's fantastic potential.
"Once completed, these luxury homes will benefit from Milton of Campsie's beautiful scenery, stunning countryside, and easy access to Glasgow, allowing residents to enjoy a great mix of countryside and rural living."