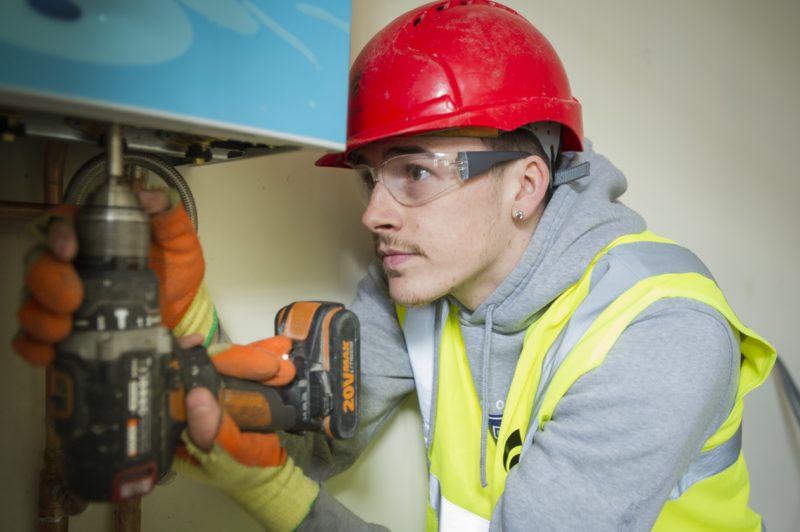 CONSTRUCTION and manufacturing firm CCG is reaping the rewards of taking a proactive approach to training after having the foresight to see how skills shortages would affect the industry many years ago.
The Cambuslang-headquartered business, which employs over 600 staff spread across five companies, made a commitment to maintain its approach to training and development during the last recession, at a time when many firms were scaling back.
As a result, CCG claims it is now ideally placed to tackle the challenges of the future with a diverse and highly skilled workforce accompanied by significant investment in research and development to introduce new technology and processes.
Marketing Manager Chris Murray explained, "Training and development is a major focus of the company's ethos as we believe skills replenishment is integral to the long-term success of the CCG Group and the construction industry. That is why year in, year out, we offer opportunities to those seeking a career in construction."
CCG currently has 71 trade apprentices – with 22 new entrants joining the group in 2017 – and 34 trainees. Apprenticeships are offered in the specialisms of joinery, bricklaying, plumbing, electrical and heating engineering. Trainee roles are available in surveying, buying, estimating, health and safety, design, and site management.
The Group has committed to taking on 37 new entrants during 2018 working with clients and industry partners including Developing the Young Workforce (DYW) and CITB to support activity.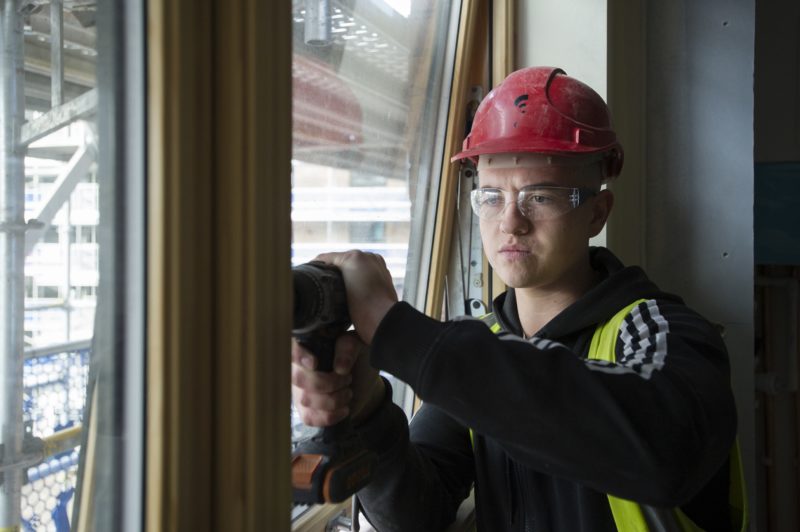 "The apprenticeship qualifications are industry-recognised and delivered alongside educational support that is provided by partner colleges from across Scotland," Chris added. "We were delighted to see 12 graduates in 2017 and look forward to accepting a further intake of apprentices in August 2018.
'"Our apprenticeship programmes are not just on site. Based at our Cambuslang HQ, we offer modern apprenticeship roles in administration and accounting."
CCG also offers a range of training programmes to new entrants as well as existing staff members looking to develop their careers.   An example of career progression can be seen in the case of John Baggley, who joined CCG as an apprentice joiner. After a short stint elsewhere, he returned to the company and has since worked his way up through site management roles to his current position as Contracts Manager. He was responsible for managing the delivery of 237 of the 700 homes at the Commonwealth Games Athletes' Village in Glasgow and is currently studying an MBA.
Chris said the firm's commitment to training and skills development is a "simple one". He explained, "We cannot be expected to achieve the highest quality standards or drive innovation if our staff are not trained.
"Human capital is crucial to our success as one of Scotland's leading construction companies – we have a culture of leadership by people, for people and encourage development wherever we can. By doing this, we have people who are lean thinkers, who can solve problems and of course, impart knowledge to our younger generation so that this culture continues."
Chris added that the second reason for continuing to train is the skills shortage that has plagued the construction sector.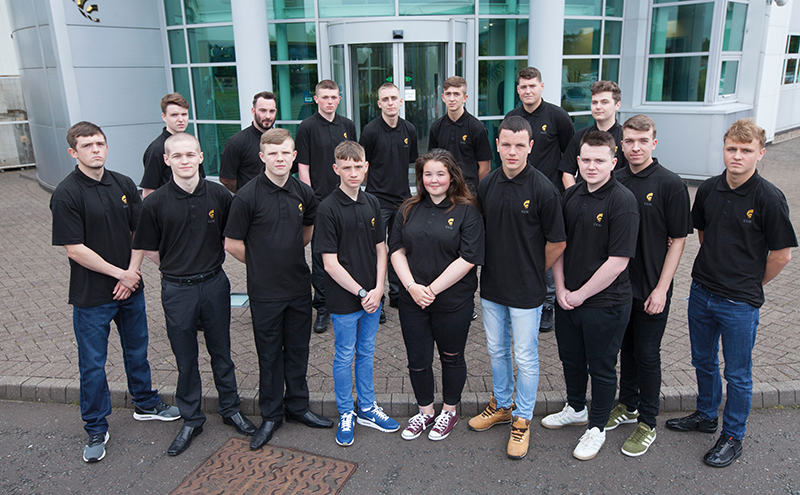 "The construction industry is thriving in areas of technological advancement both in practice and the digital environment but this came because we wanted to change the way we do things, to optimise. However, the industry for a long time failed to advance their practices in training. Because of those mistakes, we are now on the cusp of a major skills crisis with a lack of youth development and an ageing professional labour force.
"Not with CCG. We foresaw changes to the industry and made a commitment, recession or not, to maintain our approach to training and development. The advantages for us are there to be seen as we stand now as a company which has remained profitable and continued to deliver on quality."
CCG has won a number of awards for its training approach including Investors in Young People Gold accreditation, CITB Large Apprentice Employer of the Year and Lanarkshire Business Awards Excellence for Youth Employment.
The firm believes the current skills crisis engulfing the industry makes it "imperative" that companies provide opportunities for the next generation of workers to break through. CCG is currently working with nine other timber frame manufacturers under the Offsite Solutions Scotland banner to help promote the construction technology and skills development to alleviate labour shortfalls.
"Collaboration is key," Chris added. "We must be able to do the hard sell to entice people into construction. Offsite manufacturing is an example where people can be trained across a variety of skills and do so under a factory controlled environment that is comfortable and dry. Are young people put off by the mud of a construction site? Maybe, but these perceptions must be met with an ability to sell construction in all its forms as well as the new elements of our industry that may strike further interest such as Building Information Management (BIM) and robotics."
CCG argues that the demand for construction careers is still there, as evidenced by the fact they had to cease registrations for its 2018 uptake after just six days.
Chris concluded, "Any person who has developed with CCG and has achieved a career, with the company or not, is a success story and we are very proud to have given so many young people a chance. Building Futures is not our mantra for nothing."