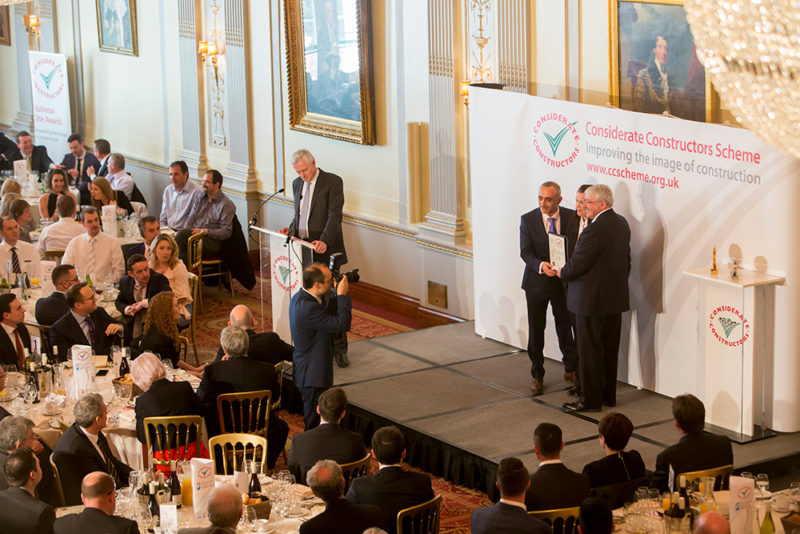 THE top construction sites in the UK and Ireland are gearing up for the 2018 National Site Awards, held in April.
Sites registered with the Considerate Constructors Scheme (CCS) are eligible for the awards, which recognise sites that have shown the "highest levels of consideration" towards the public, workforce and environment.
Out of over 6500 eligible sites, 816 have been selected to win Gold, Silver or Bronze Awards, within five different project value bands. More than 3000 guests will attend award ceremonies taking place in Edinburgh, London and Manchester.
CCS chief executive Edward Hardy said, "The Scheme's National Awards programme has grown beyond recognition since their launch back in 1998, to become one of the most highly respected industry accolades in construction. They are held in such high regard that, achieving an Award at a certain level is now often a stipulation of tender contracts.
"The growth of the National Site Awards year-on-year reflects the expansion of the construction industry's commitment to raise standards in considerate construction across an ever increasing number of sites throughout the UK and Ireland.
"This year's award-winning sites have all demonstrated a relentless commitment to help improve the image of our industry. They have taken this commitment to new levels and we look forward to recognising their success at the upcoming 2018 National Site Awards."