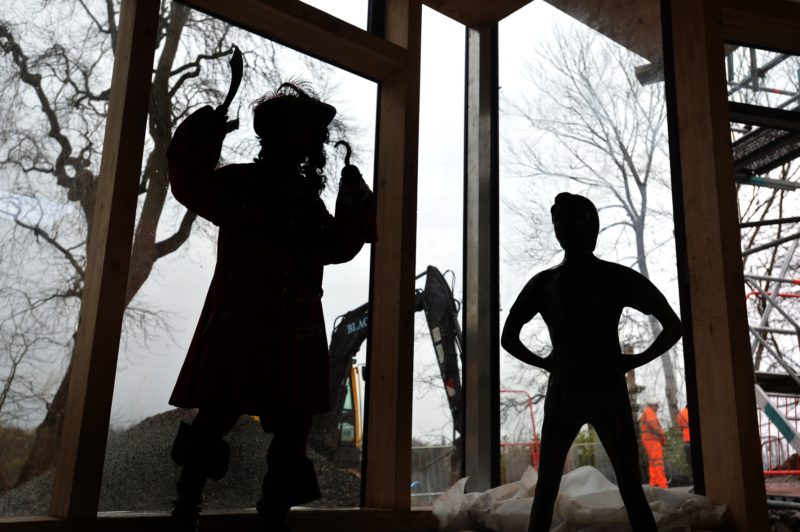 NINETEEN Scottish construction sites will welcome members of the public as part of a week-long campaign to attract more people into the industry.
Open Doors 2018 – which is delivered by Build UK in partnership with CITB (Construction Industry Training Board) – will take place at sites around the country. Projects include the new Peter Pan Moat Brae Trust attraction in Dumfries, the refurbishment of Edinburgh College of Art, and the construction of 38 new affordable, low carbon homes in Blantyre on behalf of Clyde Valley Housing Association.
Visitors will gain access to various aspects of the work being carried out, along with tours and presentations.
Suzannah Nichol, Build UK chief executive said, "Open Doors 2018 is set to be another record-breaking year with lots of fantastic sites opening up across Scotland, England and Wales. Open Doors provides an ideal opportunity for the industry to open its doors and highlight the vast array of jobs and careers available within it."
Barry Dawson, local manager, CITB Scotland added, "Open Doors is a fantastic campaign which raises awareness of the importance of the construction industry in Scotland. By inviting members of the public behind the scenes at Scotland's top construction sites, it demonstrates just what it takes to create the iconic buildings of the future, and how rewarding a career in the industry can be."
Cathy Agnew, project director at the Peter Pan Moat Brae Trust said, "We are delighted to support Open Doors during the final phase of works at Moat Brae. As well as being a family attraction, Moat Brae will play a significant role in the regeneration of Dumfries, championing new opportunities for young people across the whole region. What better way to start by encouraging the young workforce of the future to find out about potential careers as Scotland celebrates 2018 as The Year of Young People. We hope young people will take up the chance to have a sneak peek inside Moat Brae and see all the fabulous work that is going in to reviving this iconic building and its Neverland Discovery Garden."
Places for each of the venues are limited and visitors must book in advance. For further information, visit www.opendoors.construction.