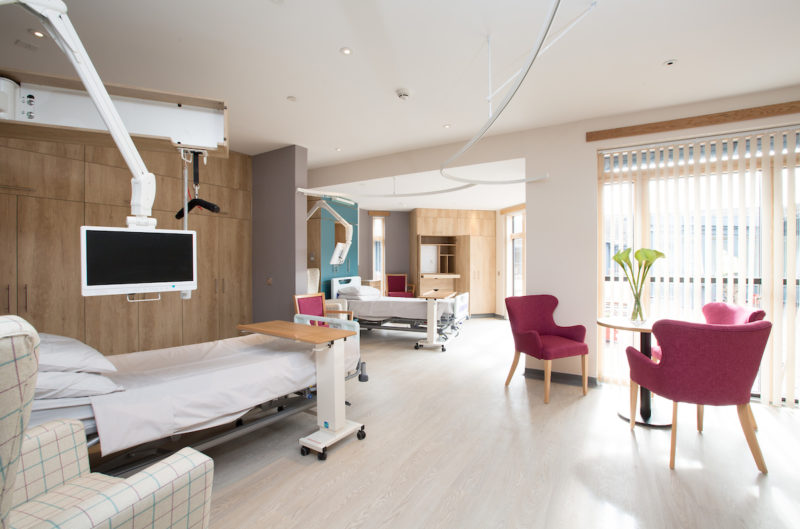 THE £9 million refurbishment of St Andrew's Hospice has been completed.
Construction company CCG has handed over the keys to the charity's chief executive Bruce High following a project which has left the reconfigured hospice with 21 single rooms with en-suite facilities and 3 multi-occupancy rooms, also with en-suite wet rooms.
The new facilities include features such as over-bed hoists, integrated oxygen and access to a courtyard garden. The hospice said that "fresh, modern design and décor with flexible heating and better lighting" are key aspects of the room design. All public spaces have also been upgraded and fitted out with new fixtures and fittings.
Bruce High said, "Our new hospice far exceeds my expectations. It truly is something special and those who have contributed to the capital appeal that made this possible, should rightly be proud of what their contributions have achieved. When the hospice was originally opened over 30 years ago it was, at that time, a state-of-the art facility. Now, in 2018, we once more have a building that is ahead of its time, offering the very best of environments for those who need it most."